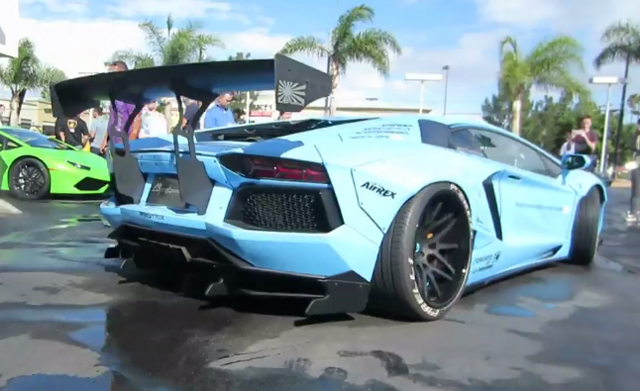 The bright blue widebody Lamborghini Aventador by Japan's Liberty Walk has officially arrived in the U.S. for this week's SEMA 2014 event. Before being put on display at the show, Liberty Walk brought out its insane Aventador complete with its Armytrix exhaust system to Lamborghini Newport Beach's Supercar Show.
[youtube]https://www.youtube.com/watch?v=uVOfjiw-k3E[/youtube]
As we've come to expect from the crew at Liberty Walk, they're not afraid to fully display their craftsmanship and much to the thrill of the crowd, revved its proverbial nuts off!
[youtube]https://www.youtube.com/watch?v=g56hcCPncik[/youtube]