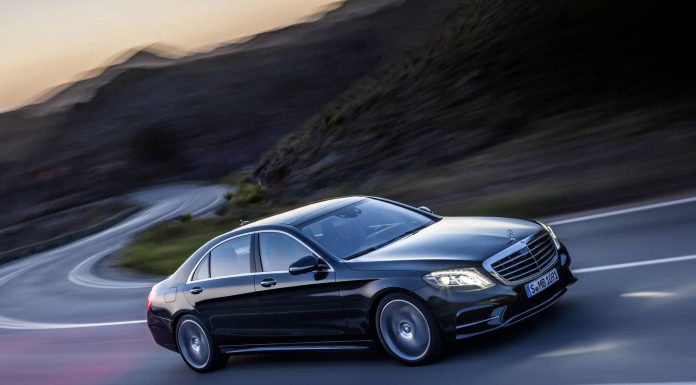 Further details about the upcoming Mercedes-Maybach S-Class have emerged prior to its world debut at the Los Angeles Auto Show 2014 later this month.
Pinned to be dubbed the 2015 Mercedes-Maybach S600, the car is expected to be 10 inches longer than the current long-wheelbase Mercedes-Benz S-Class. Thanks to the extra length, the Mercedes-Maybach S600 will feature reclining rear seats as well as a refined entertainment system for those sitting in the rear. It is also possible that a powered, window partition will be optional to separate the front and rear seating compartments.
As for power, the Maybach S600 will utilise the same engine as the existing S600. That means a potent 6.0-litre twin-turbocharged V12 engine delivering 523 hp and 612 lb-ft of torque. Further down the road, the German marque will reportedly offer the 621 hp and 738 lb-ft twin-turbo V12 currently used by the range-topping S65 AMG for the Maybach.
Elsewhere, Mercedes-Benz's stunning Magic Body Control will feature and for the first time, could be made available in an all-wheel drive S-Class thanks to the extended wheelbase and the resulting additional space for the tech.
Autoweek also believes that an armoured variant of the Mercedes-Maybach S600 could be offered with the same VR9 ballistic protection as the recent S600 Guard.
[Via Autoweek]