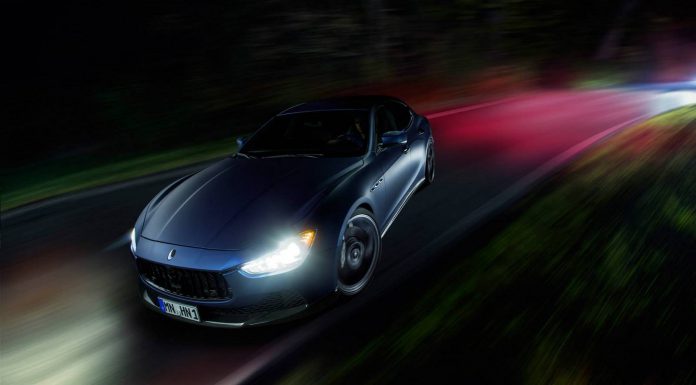 Novitec Tridente have today announced their package for the new Maserati Ghibli. The Ghibli has been a big success for Maserati recently, allowing it to report larger profits than those of its Italian sister brand, Ferrari. As a result, the Novitec Tridente Maserati Ghibli has a captive audience.
Key elements of the Novitec Tridente Maserati Ghibli include the carbon fibre aerodynamic program, subtle engine tuning for all models and a set of unique wheels. The aerodynamic package includes a front spoiler which can be fitted to the production front bumper. Carbon-fiber rocker panels and a rear spoiler are also new. The three-part package costs 3,120 euros. Alternatively, the individual components can be ordered individually.
Engine modifications are part of a tuning program named N-TRONIC. The 3.0 litre six cylinder diesel engines produce an extra 47 hp and 80 Nm of torque. The diesel totals 322 hp at 3,800 rpm and 680 Nm of torque at 2,200 rpm. Coupled to the production eight-speed automatic transmission, sprint times from 0-100 km/h are 5.6 seconds, 0.7 seconds quicker than the standard model. The lower output diesel gets an extra 51 hp for 301 hp total and a peak torque of 680 Nm.
Rear-wheel and all-wheel-drive V6 twin-turbo Ghibli's get engine mapping too with recalibrate injection, ignition and increased boost. The most powerful model, the Ghibli S Q4 with all-wheel drive, gets an extra 66 hp and 90 Nm of torque with total outputs now 476 hp and 640 Nm of torque. Performance figures include a 0-100 km/h time of just 4.4 seconds and a top speed of 294 km/h.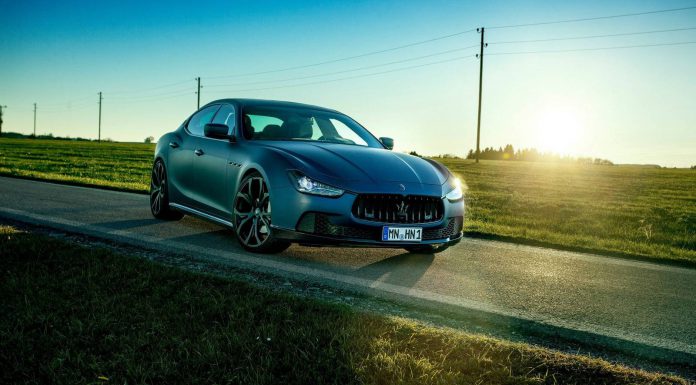 It is a one-piece design featuring five double spokes and a choice of finishes including silver, matt black, titanium or polished titanium. The front axle is fitted with nine inches rims shod with Pirelli P Zero tires measuring 255/30 ZR 22. At the rear, 11 inch rims wear 315/25 ZR 22 Pirelli rubber. Novice Tridente sports suspension is available bringing the car 35 millimetres closer to the ground. The interior can be tailored to individual taste.