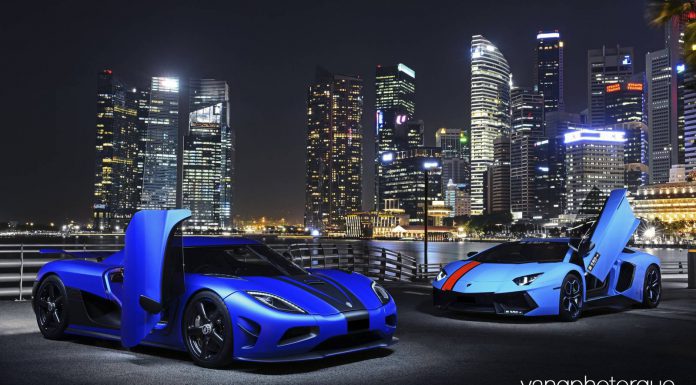 Two of the best supercars in Singapore at the moment are without a doubt this incredible $5.3 million matte blue Koenigsegg Agera S and an awesome Novitec Torado Lamborghini Aventador.
Having the chance to photograph just one of these very special cars would be a dream come true for many automotive photographers but Vanqphotorque was lucky enough to shoot both together and send them through to us for our viewing enjoyment!
For those that didn't know, when this Koenigsegg Agera S was sold on the small island nation, it was not only the most expensive car there but also the fastest. It was also the very first Koenigsegg to enter the Singapore market and was brought to Singapore to help celebrate the announcement of the Motorway Group of Companies being confirmed as Koenigsegg's official distributor for the region.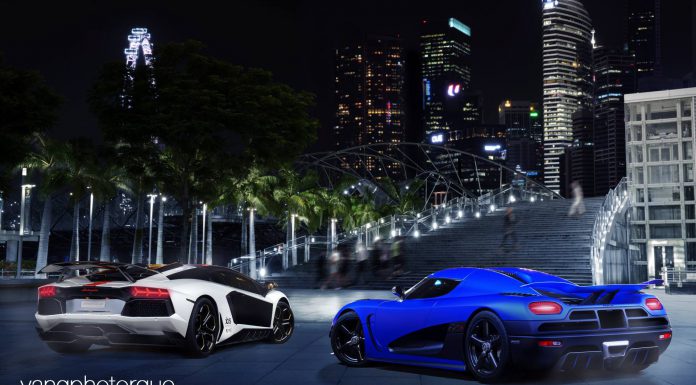 In terms of the Novitec Torado Lamborghini Aventador, it is available in a host of different specifications. The Stage 1 upgrade that 48 hp bringing the total to 748hp. This is made possible through the newly calibrated engine electronics with a specially designed mapping for ignition and injection and a new exhaust system. The exhaust system is available in stainless steel or in the lighter INCONEL material, which is also used in the Formula 1.
The range topping Novitec Torado features a 969 hp engine thanks to a couple of superchargers.