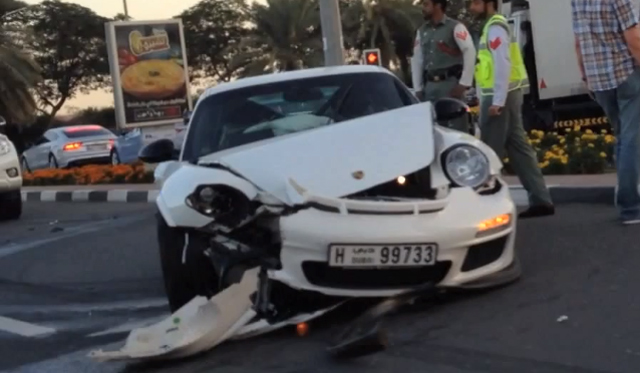 With such a high density of supercars in Dubai, crashes will inevitably occur. And the following white Porsche 911 997.2 GT3 RS was recently involved in a fairly brutal crash after taking a corner too fast and hitting a light pole.
[youtube]http://www.youtube.com/watch?v=dCDKqUZNdMQ[/youtube]
It is likely that the crash occurred at quite high-speed with some serious damage being sustained to the front-end. Fortunately, those on-board escaped the crash uninjured but they will inevitably be up for quite a hefty repair bill as the entire front end of the Porsche 911 GT3 RS will need replacing. Additionally, the airbags were deployed and new ones can be quite expensive.