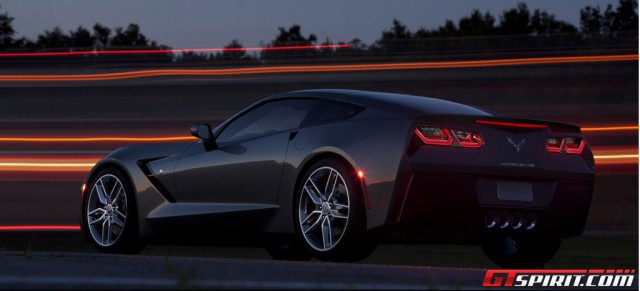 The 2014 Chevrolet Corvette Stingray may have only been on the production line for a few months and already, Chevrolet is planning to ditch the current car's six-speed automatic transmission in favour of an eight-speed unit.
The new eight-speed automatic transmission will debut on the 2015 Chevrolet Corvette Stingray and should help improve performance allowing for greater power outputs from the LT1 6.2-liter V8 engine while also providing less noise and faster shifting times. What's more, this new eight-speed transmission will help improve fuel efficiency.
2014 Chevrolet Corvette Stingray

It is currently unclear what other updates Chevrolet has in store for the 2015 model year Corvette, but it will unveil the Corvette Stingray Z06 at next year's Detroit Motor Show as a 2015 model. While it is unclear what will power the new Corvette Z06, it will inevitably be a true world-class performance machine. In the standard Corvette Stingray, its LT1 V8 engine delivers 455 hp and 460 hp with the optional sports exhaust system. However, under the hood, the 2015 Corvette Z06 could easily deliver around 600 hp not too far behind the C6 ZR1.
For those manual transmission fanatics out there, don't stress about the introduction of this new eight-speed 'box. The current seven-speed manual will still be available!