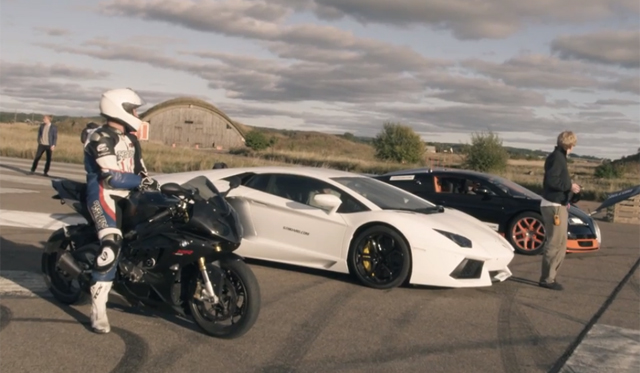 The Bugatti Veyron Grand Sport Vitesse is officially the world's fastest convertible. To see just how fast it is, the team at GTBoard gathered a Bugatti Veyron Vitesse, a Lamborghini Aventador and a BMW S1000RR superbike to see just one would reign supreme in a flat-out drag race.
[youtube]http://www.youtube.com/watch?v=sQ4_PHczmgE[/youtube]
As these videos show, both the Lamborghini Aventador and BMW S1000RR get incredible launches off the line leaving the Veyron Vitesse trailing. We won't' ruin the ultimate result for you, but it is well worth a watch!
[youtube]http://www.youtube.com/watch?v=TOV149FQrK4[/youtube]