The official U.S. distributor of the awesome BAC Mono, Sector111 has teamed up with Palatov Motorsport and is currently working on creating a lightweight American sports car to compete with the very best of them.
Current known as Project Dragon, this jointly developed sports car has only been showcased as a running chassis at the moment. However, when it does receive its bespoke bodywork, expect a fairly dramatic design with only essential body panels in order to save as much weight as possible.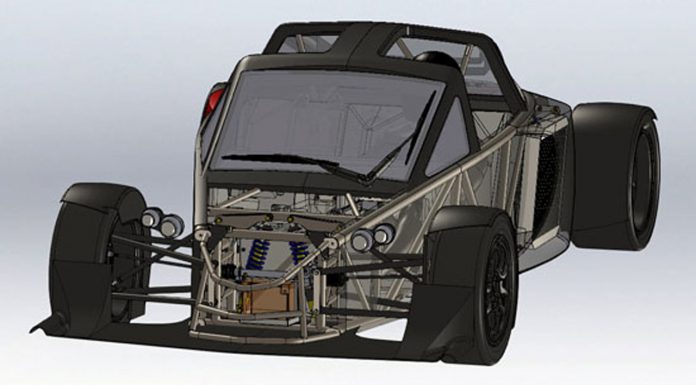 Project Dragon is based off the Palatov D2 sports car produced by Palatov Motorsport for the past couple of years. However, when Sector111 gets its hands on the D2, it will make it that car much more exclusive and even more potent.
As it stands, very little details about Project Dragon are known except for the fact that it'll tip the scales at a mere 1800 pounds and will be fitted with a potent V8 engine developing 430 hp. Additionally, it will be road-legal in all 50 American states.
When discussing the collaboration and the new sports car, President of Sector111 Shinoo Mapleton said, "I am very excited to partner with Palatov. Dennis is a cool guy who has engineered a line of fantastic machines. Our variant will have distinct differences that will appeal to a narrow group of enthusiasts – canyon carvers and track day fanatics. Offering a car that features a smog-legal powertrain is a key step for us to extend our product portfolio which includes the Ariel Atom and BAC Mono."