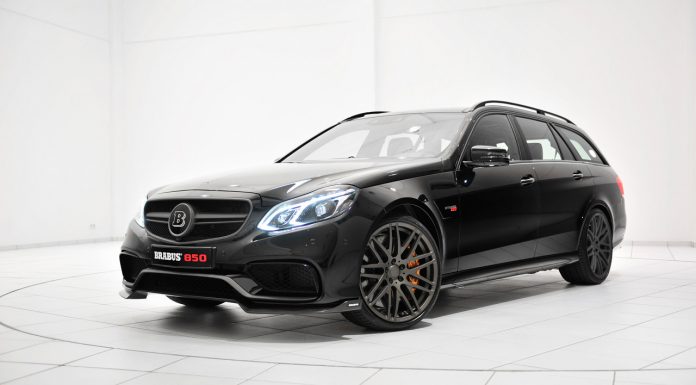 Brabus has just released their new 850 package for the 2014 Mercedes-Benz E63 AMG S Wagon and as you'd imagine, it's utterly brutal. And considering that the standard E63 AMG S Wagon features a 5.5-liter V8 engine producing 577 hp and 590 lb-ft of torque, that's quite a wrap.
The Brabus 850 E63 AMG S Wagon features a similar upgrade package to the one found on the sedan variant of the Brabus 850. However, unlike the Brabus 850 sedan which produces 850 hp and 1,069 lb-ft of torque, the Brabus 850 E63 AMG S Wagon develops 838 hp and 848 lb-ft torque. Despite this slight reduction in power, Brabus actually claims that the wagon is quite a bit faster than the sedan. As a matter of fact, the wagon will sprint to 100 km/ from a standstill in a mere 3.1 seconds and onto a top speed of 186 mph. By comparison, the sedan will hit 100 km/h in 3.5 seconds!
To achieve this additional power from stock, Brabus got to work on the E63 AMG S Wagon's standard 5.5-liter biturbocharged V8 engine. They increased displacement to 5.9-liters and fitted the engine with larger turbochargers and further revised the internals of the engine.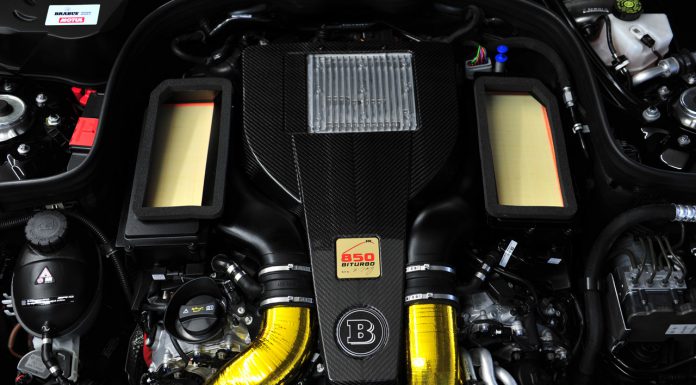 In addition to these engine upgrades, the Brabus E63 AMG S Wagon can be ordered with a more sporty bodykit as well as brand new wheels.