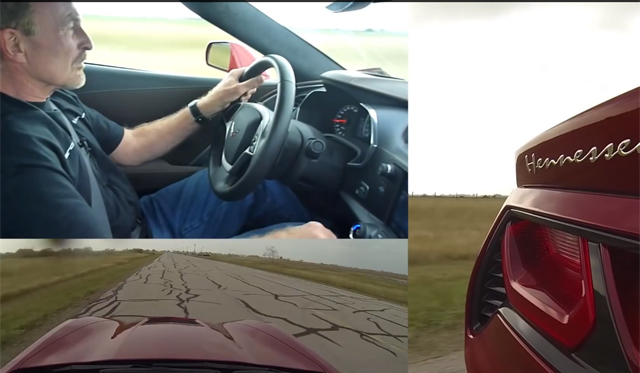 It was inevitable that from the day the 2014 Chevrolet Corvette Stingray was revealed, American tuning companies would have an absolute ball tuning and modifying the American sports car. One of the most notable companies to have already upgraded the latest Corvette is Hennessey with their HPE600 package.
[youtube]http://www.youtube.com/watch?v=se3hDn-lHxA#t=178[/youtube]
Tuned to deliver a total of 603 hp and 535 lb-ft of torque, the 2014 Hennessey HPE600 Corvette features the standard Z51 and 3LT packages as well as new cylinder heads for the 6.2-liter V8, new cams and a host of other upgrades. As a result of these changes, the car can sprint from a standstill to 100km/h in a mere 3.5 seconds and complete the quarter mile in just 127 mph.
Standard 2014 Chevrolet Corvette Stingray

Now to showcase just how potent the 2014 Hennessey HPE600 Corvette is, Hennessey recruited the former head of the General Motors Performance Division, John Heinricy to hit the track in the car and the resulting video is simply stunning! For those wanting to skip the introductory talking, the real action starts at 2:10