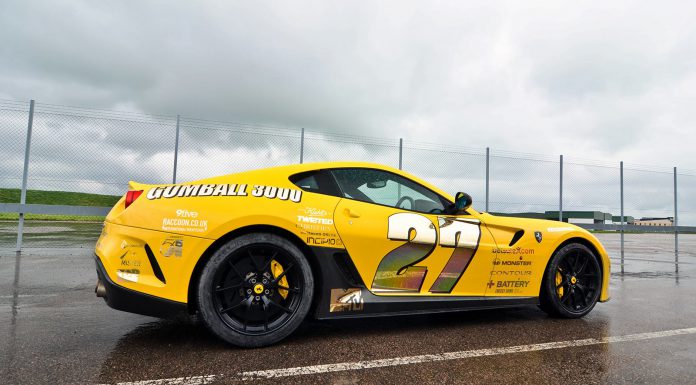 The Ferrari 599 GTO (Gran Turismo Omolagato) is a spectacular car, not only to look at but to also drive. Its race-car gills, vents and ridiculous diffuser are a hint to the power and pedigree that this this Italian beauty possesses. The racing theme continues on the inside too. The stripped out interior is bare metal work and welding combined with Alcantara and optional 5-point-harness make the driver and passenger feel as if they are in a track built weapon!
The Ferrari 599 GTO is the road-homologated version of the Ferrari 599XX, the prototype experimental car which was developed for the happy few who could afford to partake in the single model race series and participate in exclusive track days around the world. The 599 GTO's engine produces 661 hp at 8,250 rpm with 620 Nm of torque at 6,500 rpm. Ferrari claims the 599 GTO can reach 100 km/h in under 3.35 seconds and has a top speed of over 335 km/h.
This perfectly specced example features additional carbon fiber parts that including the sills that run along the side of the car, providing perfectly balanced contrast to the sublime Giallo yellow finish! The decals from the cars trip on the Gumball rally are also very cool! This image was captured by GTspirit photographer, Jesper Van Der Noord.