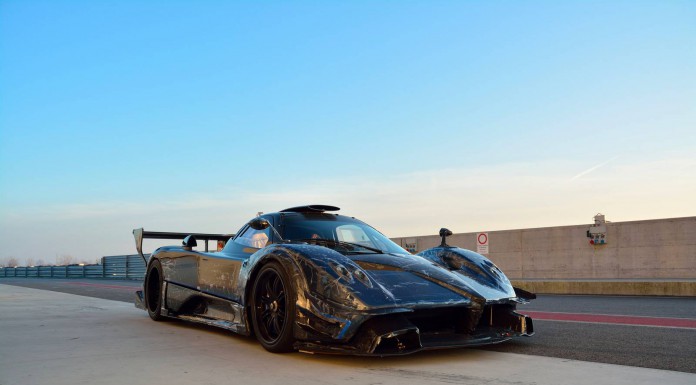 Just a few days ago, a blue Pagani Zonda Revolucion was spotted at Pagani's Italian factor receiving its final fit out before leaving the factory. Two days ago, Prototype 0 visited a track day and that very blue Zonda Revolucion hit the track and looked absolutely sensational doing so. Additionally, it can be confirmed that this is the fifth and final Revolucion which Pagani will produce.
From a visual standpoint, this Pagani Zonda Revolucion features a completely bare carbon fiber body incorporating bare and blue tinted carbon fiber all over. Consequently, it is a very similar colour scheme to the Zonda Tricolore.
Behind the wheel of this special Revolucion was test driver Andrea Montermini who is a well-known racing driver from Italy. Throughout the day's testing, the Revolucion's brand new Drag Reduction System inspired by Formula One was deployed on multiple occasions!
Technically speaking, this eye-catching Zonda Revolucion will remain identical to the regular car. That means a 6.0-liter V12 engine that now develops an output of 800 hp and 730 Nm of torque. The carbon-titanium monocoque helps bring total weight to 1,070 kg. The result is an impressive power to weight ratio of 748 hp per tonne.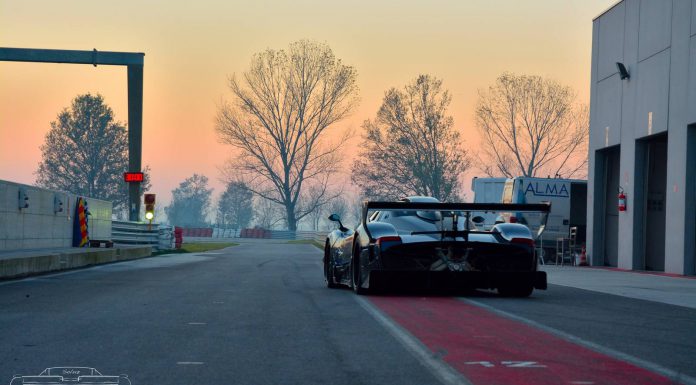 Power is transferred through a 6-speed magnesium transversal and sequential gearbox. Gear changes are instantaneous with shift times reduced to 20 ms. Bosch have helped develop a state of the art traction control system with 12 different settings. The ABS system has also been revisited.
[Via Prototype Zero]