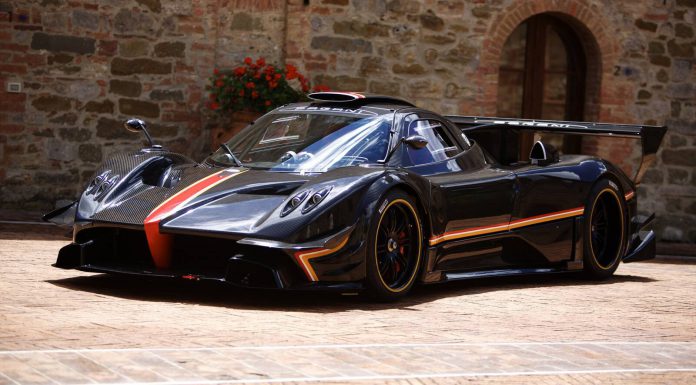 The final Pagani Zonda racing species has left the factory gates. The Pagani Zonda Revolucion is the most extreme variant of the Pagani Zonda R dedicated track car series. Unveiled to clients and family members during Vanishing Point 2013, the Pagani Zonda Revolucion represents the pinnacle of the Zonda R program.
For the Pagani Zonda Revolucion, AMG engineers have applied their expertise. An evolution of the Zonda R engine, the 6.0-liter V12 now develops an output of 800 hp and 730 Nm of torque. The carbon-titanium monocoque helps bring total weight to 1,070kg. The result is an impressive power to weight ratio of 748hp per tonne.
Power is transferred through a 6-speed magnesium transversal and sequential gearbox. Gear changes are instaneous with shift time reduced to 20ms. Bosch have helped deveop a state of the art traction control system with 12 different settings. The ABS system has also been revisited.
Aerodynamics have also received a revamp. The Pagani Zonda Revolucion gets new deflectors on the front bonnet, as well as a vertical stabilizer mounted on the rear bonnet. It borrows a little from Formula 1 too with a self-styled DRS (Drag-Reduction-System) fitted to the rear wing. It can be operated manually through the DRS button on the steering wheel, providing both maximum and minimum downforce settings with gains of +/- 0.8g. Holding down the DRS for more than two seconds engages a set of algorithms that control the DRS automatically.
Brembo provides braking power with CCMR discs. These save 15% compared to the previous CCM discs. They offer increased stiffness and a lower operating temperature for extreme track use. This contributes to the life of the disc which is increased by four times, with no sign of fading and a significant overall increase in braking power.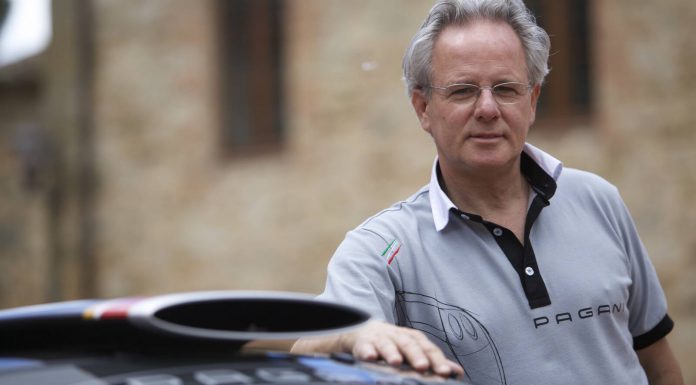 Pagani will sell the Pagani Zonda Revolucion at a price of 2.2 million Euros plus taxes. Horacio Pagani, Owner and chief designer of Pagani Automobili:
"Limits are made to be overcome. We knew that Pagani Zonda R was already a fast car, the fastest ever on the Nuerburgring Nordschleife. We knew it would be very difficult to design and build a car that was even more extreme. But thanks to the creativity of our designers, engineers, and the whole Pagani family, we created a beautiful object and the fastest Pagani vehicle ever. A car that I am sure will electrify all our customers and fans all over the world."