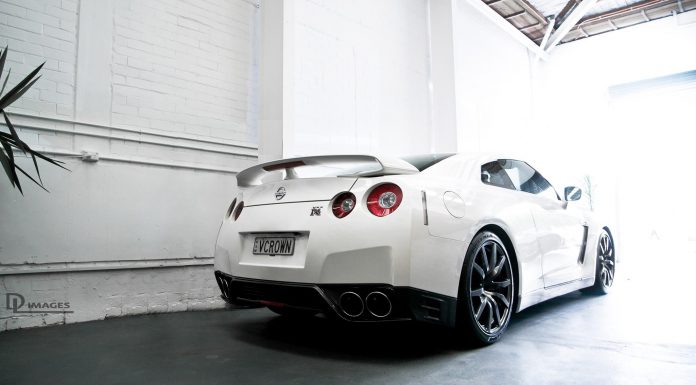 The Nissan GT-R was a game changer when first introduced and make cars such as the Ferrari F430, Audi R8 and Porsche 997 Turbo seem almost slow and overpriced. Since then there have been a number of updates and at the Tokyo Motor Show, the 2014 GT-R was unveiled alongside the ludicrously fast Nissan GT-R Nismo.
This Nissan GT-R is powered by a 3.8 liter V6 engine fed by a twin-turbo setup. It can deliver as much as 530 bhp and 612 Nm of torque available between 3200 rpm to 5000 rpm. The Japanese sport car then makes a run of 0-96 km/h in just 3.2 seconds before attaining a top speed of up to 313 km/h. That's for a factory GT-R, tuners have made these cars go even more faster with power shooting up to 1600 hp and even higher in some other forms of drag racing applications.
This stunning photo was captured by DLimages in Australia.