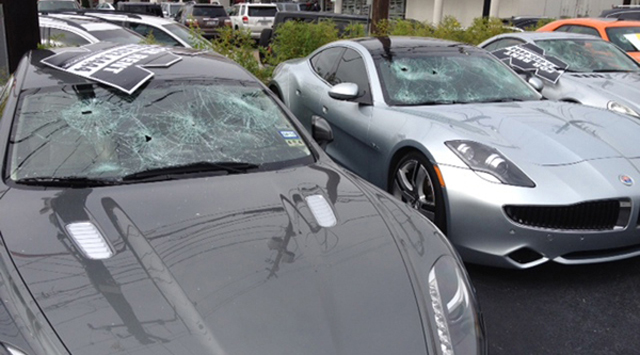 A naked man recently went on a rampage in Houston, Texas with a shotgun destroying everything he could get his hands on.
During his tirade, the man stormed a luxury car rental business and smashed the windscreens of a Rolls-Royce Phantom, Aston Martin Rapide, Fisker Karma, Dodge Challenger, Mercedes-Benz SLK, Mercedes-Benz SLS AMG and a Lamborghini Gallardo LP560-4! He used his gun to smash the windscreens.
Thankfully, the man was arrested by police soon after. See more pictures by following the link below.
[Via KHOU]