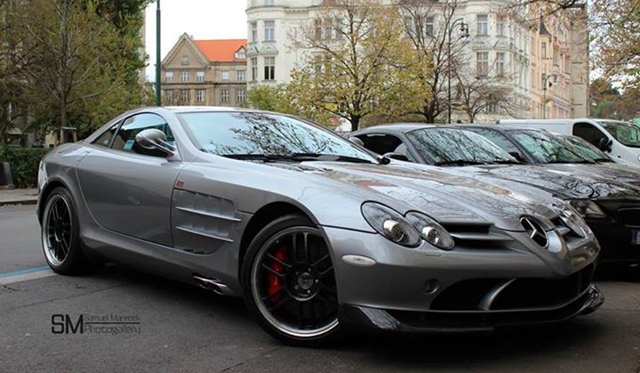 Supercar enthusiast Sam Marecek, known as Cossie670 on YouTube has captured the only Mercedes-Benz McLaren SLR 722 registered in Czech Republic in its capital Prague.
After publishing a gallery about the multilateral supercar world of Prague and a short video of its supercar summer, the one and only McLaren SLR 722 Edition in Czech Republic was spotted near the famous Old Town Square. As you can hear in the video, it is modified with a Quick Silver sports exhaust system. At the end of the video, the owner floors the accelerator so that he almost hits two young ladies.
[youtube]http://www.youtube.com/watch?v=bXoZj_5LJvQ[/youtube]
Capturing a McLaren SLR in Czech Republic is a very special experience because there are just a handful of them in the country, mostly displayed in private garages.