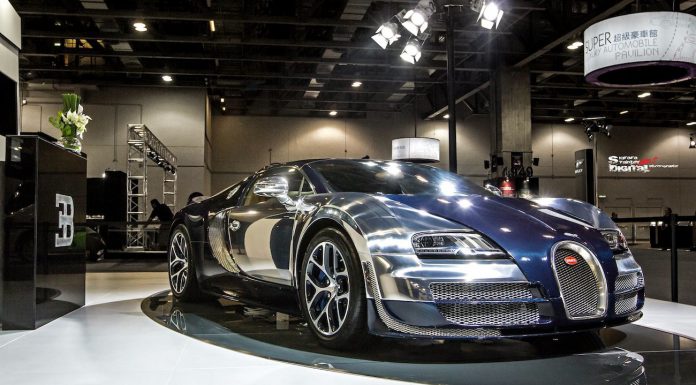 The Bugatti Veyron Grand Sport Vitesse is an engineering masterpiece. Its engine sits comfortably, snugly cocooned in the cars body, on show to passers by to allow its spectacular 16 cylinders to cool off as it works to churn out 1184hp and to push power the dense air when attempting to hit it's 408km/h top speed.
Inspired by the record breaking Bugatti Veyron Super Sport, the Veyron Grand Sport Vitesse is powered by a 8.0-liter W16 engine which puts out an impressive 1,200 horsepower (882kW) at 6,400 rpm. The peak torque of 1,500Nm is reached in between the 3,000 and 5,000 rpm.
Power is transferred to all four wheels via a seven-speed direct-shift gearbox with a shift time of 0.1 sec. The first gear goes all the way up to 104km/h and the seconds goes to 148km/h, an illegal speed is almost every country in the world. The third gear takes you to 197km/h, the fourth to 257km/h, the fifth 313 km/h, the sixth 377km/h and the seventh gear takes you to the top speed of 410 km/h. Here we see a very good looking example finished in chrome with a dark blue/purple and was captured by Kirara Stanley in Hong Kong.