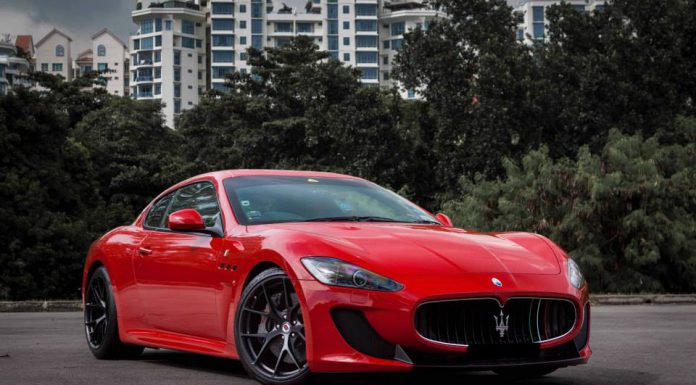 The Maserati MC Stradale is the fastest, lightest and most powerful road car Maserati has ever made. The first Maserati to have a dedicated Race Mode to add to its upgraded Automatic and Sport modes, but also the first to boast super light-weight carbon ceramic brakes and the first road-going Maserati to reach a top speed of 300km/h.
This beautiful red example features a number of very subtle changes that have enhanced the cars aggression and stance. Firstly the car has been lowered. The sculpted front lip sits a little lower to the ground giving it an angry look that the car needed front the factory.
Whilst we are still discussing the front end, the owner of the car has added some very smart yet subtle colour to the gaping front grille of the Maserati, a very nice touch. Stunning black HRE Wheels have been fitted, a very welcome change to the rather dull standard wheel, making this MC Stradale of the best we've seen!
Photographer: PSYKPhotos