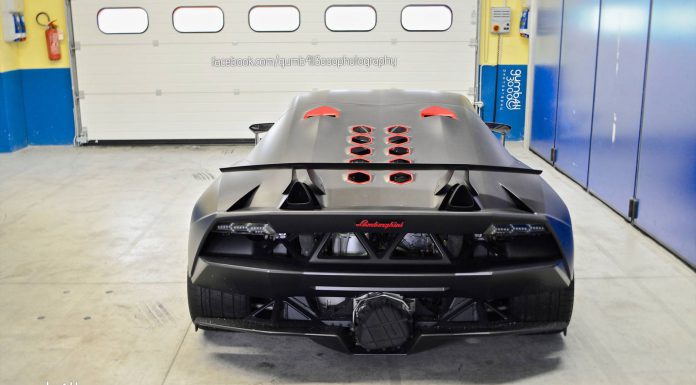 Recently at the Vallelunga Circuit during the recent Lamborghini Super Trofeo race week, a Lamborghini Veneno and a Lamborghini Sesto Elemento showed up for some track time. This not only dropped the jaws of those at the circuit, but also all supercar enthusiasts around the planet to see two of Lamborghinis most exclusive models on track for the very first time together.
One photographer at the Vallelunga Circuit during the course of the weekend was GUMB4LL3OOO Photography who says that when everyone was going crazy at the Lamborghini Veneno on track, he had time to take the following exclusive pictures of the Sesto Elemento while parked in the #2 garage.
Ever since the release of the Lamborghini Sesto Elemento a few years back, we've seen the insane limited production and track-only Lamborghini from all angles. In fact, you can get into the driver's seat of the Sesto Elemento thanks to the recent Google Maps tour of the Automobili Lamborghini museum in Italy.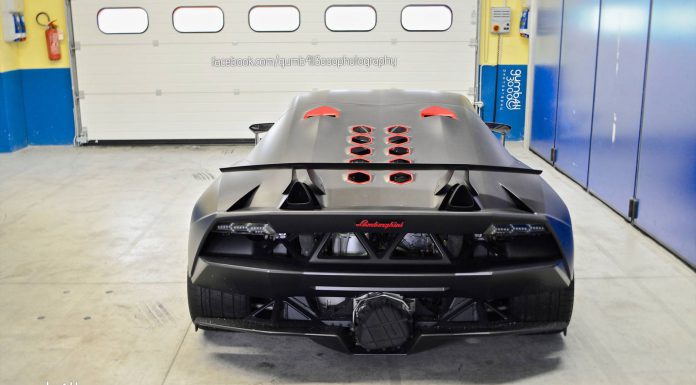 These images however give us our first up close look with one of the very first production-spec Lamborghini Sesto Elementos to have rolled off the production line and it is simply stunning! While it doesn't have the flowing lines of a Ferrari or McLaren, its sheer uniqueness definitely make it stand out!