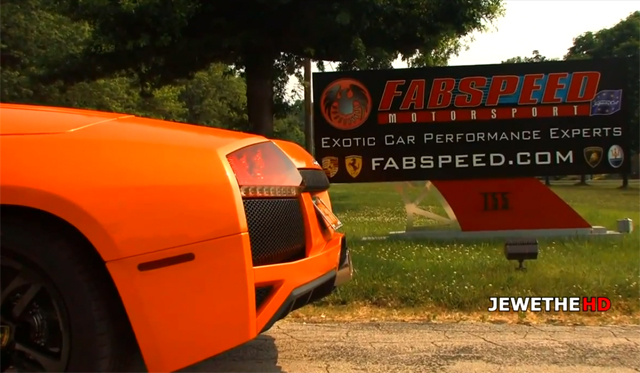 The Lamborghini Murcielago LP640 has always been known as an insanely loud Italian supercar. Those sounds are then multiplied with the Roadster variant of the once-range topping Lamborghini supercar. As a result, one could easily understand that such a ferocious 6.5-liter V12 scream would be enough for most.
[youtube]http://www.youtube.com/watch?v=GNX_I-3h0i4#t=72[/youtube]
However, the following orange Lamborghini Murcielago LP640 Roadster has been fitted with a Fabspeed Supersprint exhaust system and the exhaust note is even that more impressive. Enjoy the stunning sounds in the following video!