Recently we brought you the insane video from the TaxTheRich YouTube crew of a Ferrari 288 GTO being driven like a proper Gymkhana car drifting on dirt and even in a large barn. For a car as rare and expensive as the Ferrari 288 GTO, we're unlikely to see another one being driven in such fury again.
Despite that, a few 288 GTO's are still on the market at the moment with the following 1985 one being a pristine example. It is currently up for sale from Ferrari Maserati of New England for a massive $1.8 million.
Sold brand new in Italy in March 1985, this Ferrari 288 GTO spent just seven months in its home country before being shipped to the U.S. and was owned by car collector Jerry Moore for over two decades. Despite its age, this 288 GTO has covered just 17352 km and now has a completely clear US title and perfect Carfax report. In 2009, the car underwent some pricey maintenance costing $35,000 which saw the renewal of the timing belts, tensioner bearings, cam cover gaskets and brake pads as well as the replacement of the water pump, clutch and fuel injectors with the air conditioning completely serviced at the same time.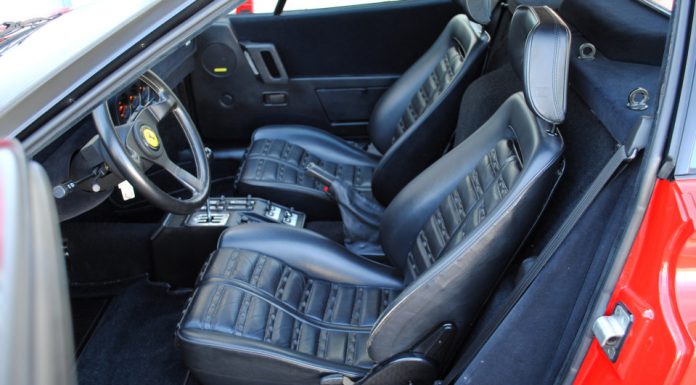 If this rare piece of supercar history entices you, then be sure to follow the link below for all the details!
[Via duPont Registry]