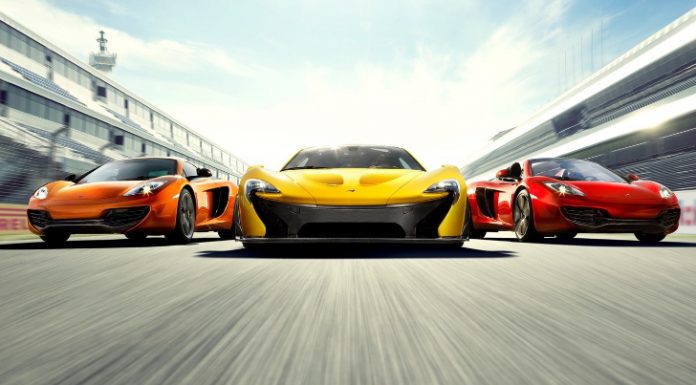 Ever since the launch of reinvention of the McLaren Automotive brand a few years back with the McLaren 12C, the company is keenly focused on becoming the world's premier supercar manufacturer to take the fight to Ferrari. In recent decades, Ferrari and Lamborghini have been firm rivals, but the two firms are moving in different development directions and timeframes meaning the McLaren and Ferrari fight is now the real talking point.
It is well known that McLaren is currently developing an entry-level supercar currently known as the McLaren P13. Pinned to rival the Porsche 911 and awesome Audi R8, the McLaren P13 has officially been confirmed for a 2015 launch.
In a recent announcement, a McLaren representative said, "In 2015, McLaren will launch the next all-new sportscar, and will take McLaren into a lower pricepoint (top-end Porsche 911/Audi R8)".
Under the hood, it is expected to sport the same 3.8-liter twin-turbocharged V8 engine which first debuted on the McLaren 12C and is also used on the McLaren P1. In McLaren 12C tune it delivers 616 hp while in P1 specification, the twin-turbo V8 delivers over 700 hp. However, the McLaren P13 will serve as the company's entry-level supercar meaning its engine will be detuned to around 450 hp.
Pinned as a rival to the potent Porsche 911 Turbo, the McLaren P13 will make up on its power deficit due to its lightweight construction. As it stands, the McLaren 12C tips the scales at 1,434 kg which is far less than the 1,600 kg of the Porsche 911 Turbo. However, the McLaren P13 will be even lighter than the 12C.
[Via In Auto News]