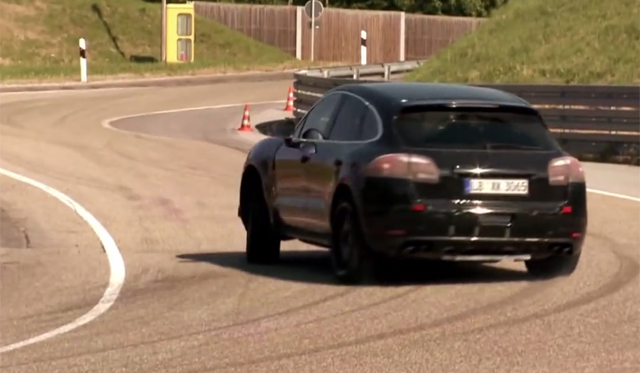 Porsche may have yet to reveal the 2014 Porsche Macan but the German company is more than keen to show of the driving capabilities of the vehicle with the following video. Filmed at the Weissach testing facility in Germany, this video shows the new Macan being put through its paces on the track which is admittedly a place future owners will almost never take their cars.
Nevertheless, this video shows the new Porsche Macan being driven to its absolute limits with it even powersliding around a selection of corners!
[youtube]http://www.youtube.com/watch?v=o7VPgtk7rTw#t=51[/youtube]
Under the hood, the Porsche Macan is available with two turbocharged engines. The first set of turbos are bolted onto a 3.0-liter V6 engine producing an impressive 340 hp and 460 Nm of torque. Consequently, the mid-range Porsche Macan S will sprint from zero to 100 km/h in a brisk 5.5 seconds and onto a top speed of 254 km/h.
Next, the Macan will be available with a 3.0-liter diesel engine. This powerplant produces 258 hp and 580 Nm of torque. As a result, it will hit 100km/h in 6.2 seconds and a top speed of 226 km/h. Most noteworthy for us however, is the range topping Porsche Macan Turbo.
The Macan Turbo features a twin-turbocharged 3.6-liter V6 engine producing 400 hp and 550 Nm of torque. Unsurprisingly, it is the fastest of the bunch and capable of hitting 100 km/h in 4.8 seconds before topping out at 269 km/h.
A choice of either a standard six-speed manual or optional seven-speed dual-clutch automatic gearbox will be made available while steering is electro-mechanical. It seems that those wanting a four-cylinder engine will have to wait a little longer!