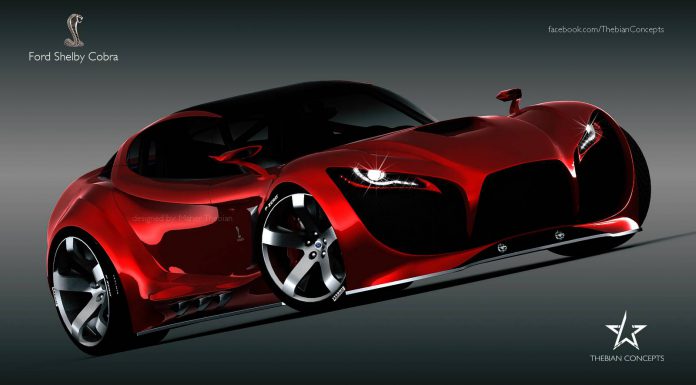 Maher Thebian recently brought us some stunning renderings of a futuristic Ford Shelby Cobra. Now, he is back with even more renderings of his insane creation for us to lust over!
The Ford Shelby Cobra Concept by Thebian Concepts has been created to target American muscle/sports cars like the Dodge/SRT Viper and the new 2014 Chevrolet Corvette Stingray. The car includes the outlandish yet still conceivable design language notable from Maher and the car is a real eye-catcher.
Designed to hold an engine in the front, the Ford Shelby Cobra Concept could prove to be a real winner if Ford was ever brave enough to produce such a vehicle to compete with the new Viper and new Corvette Stingray.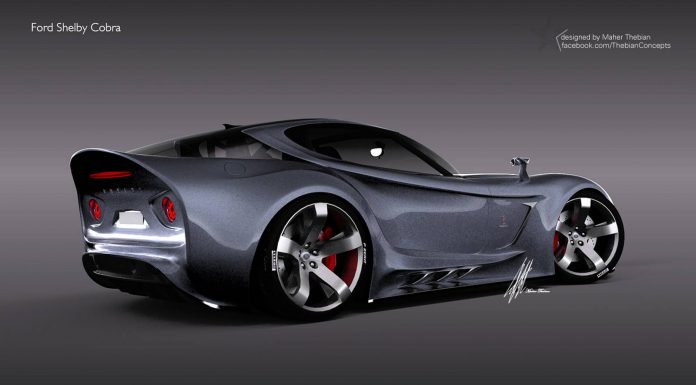 Unfortunately, we can't imagine Ford going down that route anytime soon but with these renderings, we can dream…