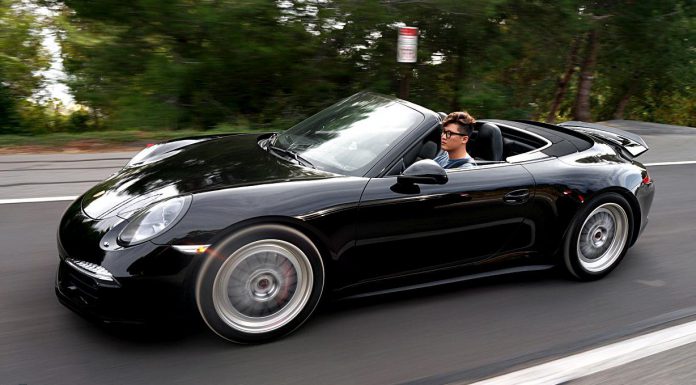 Vorsteiner built their reputation on BMW's, yet nowadays you are just as likely to see them provide bodykits for other brands, including Porsche's latest, the Porsche 991 Carrera 4S Cabrio!
We've seen the basic kit before, back when Peter Tromboni photographed a Carrera S Cabriolet in Florida. The same kit has been used for the Carrera S' four-wheel drive counterpart. It is named the V-GT Aero Package.
The V-GT Aero Package includes four elements. The first is a new front spoiler complete with front splitter and brake cooling ducts which uses the original mounting points fitted by the manufacturer. Vorsteiner also offer side skirts, a rear diffuser which is fitted to include the underside of the body and a deck lid spoiler.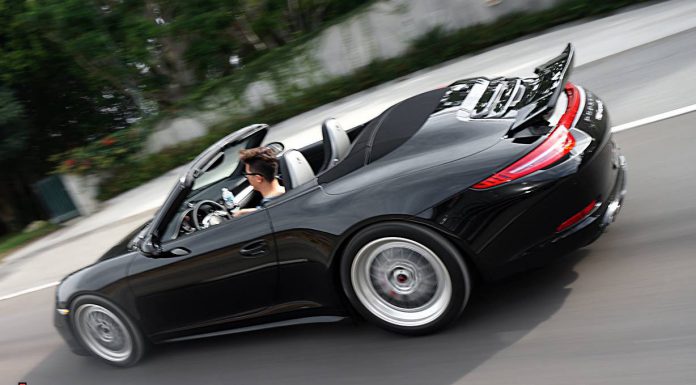 The front and side parts are constructed from dry vacuum woven plastic with carbon fibre elements, whereas the rear parts are complete carbon fibre. This particular Vorsteiner Porsche 991 is finished in black with a set of BBS wheels and H&R suspension components.
Of course, under the body of the Vorsteiner Porsche 991 Carrera 4S is a 3.8 litre inline 6 engine with all-wheel drive and 400 hp. Not a bad combination if you ask us!