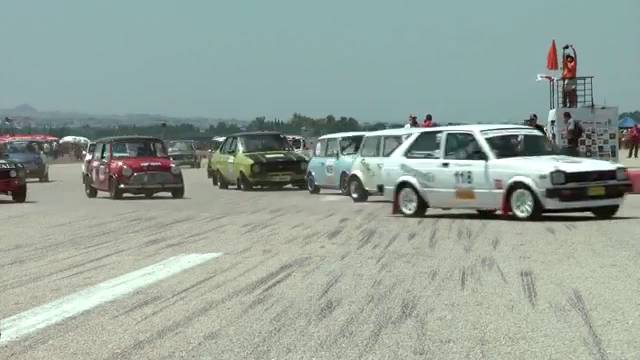 Here at GTspirit, our focus is often so performance car oriented that we don't get much of a chance to discuss the history of performance cars. Save for special editions of modern cars that bring back some of the nostalgia and rare exotic classics that pass by auction blocks for obscene amounts of money, we just don't cover the subject as much as we should!
Thankfully, we stumbled across a video recently that demonstrates what being a 'car guy' is really like. Unfortunately (or perhaps fortunate for our Greek visitors) the dialogue of the video is shot largely in Greek so we aren't able to translate what the owner says about his cars. It is none-the-less refreshing to see an average 'car guy' showing off his pride and joy!
[youtube]http://www.youtube.com/watch?v=fXwxl0w6E4E[/youtube]
The film is called "Loving the Classics" and it is a coordinated production with Speed Media and Philpa (The Antique Car Club of Greece).