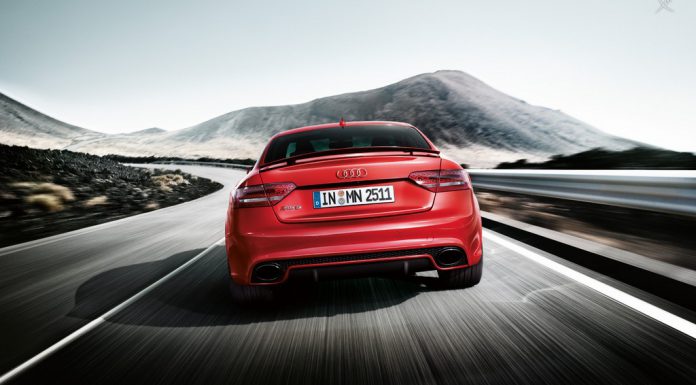 Two men in Houston, Texas have stolen an Audi RS5 Coupe in a brazened theft that is so outlandish that it actually worked.
Last week, the men arrived at the Audi dealership in a white Range Rover. They quickly arranged a test drive of the $80,000 Audi RS5 Coupe and had their licenses photocopied and kept at the dealership while they were testing the car.
The two men then came back to the dealership after their test drive to seemingly negotiate purchasing the vehicle. However, when the Audi employee left his desk for a brief second, the man grabbed the car keys, his driver's license as well as the photocopy of his license and calmly walked back to the Audi RS5 Coupe and drove away with it.
Making this theft all the more bizarre is the fact that the men didn't try to hide their faces at all and they were caught on multiple occasions by multiple security cameras. It's believed that the two men had planned the theft as their white Range Rover didn't have registration plates and will be hard to trace.
The Audi dealership is currently offering a $5,000 reward for the car to be brought back or for any tips that lead to a conviction.
Under the hood, the Audi RS5 Coupe features a 4.2-liter V8 engine producing 450 hp at 8,250 rpm and 430 Nm of torque between 4,000 and 6,000 rpm.
[Via KHOU]