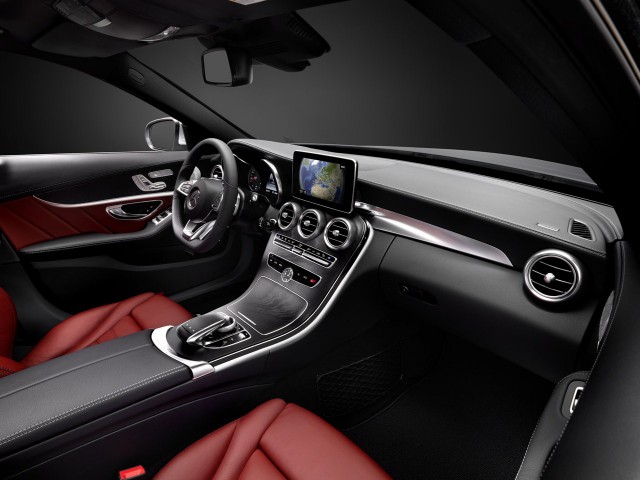 Official images have leaked showcasing the stunning interior of the upcoming 2015 Mercedes-Benz C-Class. These images follow on from this recent spy shot previewing a camouflaged interior.
What's immediately apparent about the interior of the 2015 Mercedes-Benz C-Class is that it has been heavily influenced by the futuristic interior of the Mercedes-Benz CLA-Class. These influences transcend features such as the more sporty steering wheel, five round airvents and curvaceous center console.
However, as you'd expect from the traditional luxurious Mercedes-Benz C-Class, the 2015 model is even more refined than the CLA-Class. The rest of the interior is traditional Mercedes-Benz such as the seat adjustments being found on the door as well as a similar gauge cluster being featured to other models in the automaker's range.
One of the most eye-catching features of the new 2015 Mercedes-Benz C-Class' interior is its large touchscreen display mounted above the three centrally located airvents. Details about this system remain scarce at the moment, but it's believed to be available with a 7 inch display and an 8.4 inch display.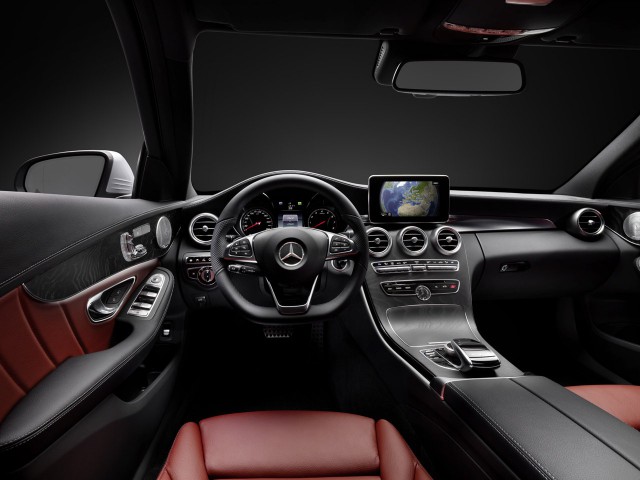 Details about what will power the regular C-Class models are scarce at the moment, but information about the new C63 AMG is available. Instead of the 6.2-liter (no, it's technically not a 6.3) naturally aspirated engine of the outgoing C63 AMG, the new model is set to receive forced induction in the form of a 4.0-liter twin-turbocharged V8 engine currently codenamed the M177. This new engine could deliver up to 500hp while of course increasing fuel efficiency and decreasing carbon emissions.