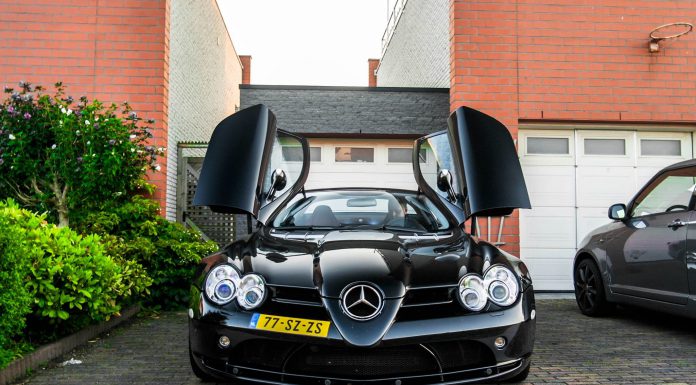 The Mercedes McLaren SLR. A supercar that doubles as a GT car with a soundtrack that sounds like a World War I fighter-jet. The car is powered by 5.4 liter V8 equipped with a supercharger. The hand-built AMG engine has been shoe-horned into the engine bay behind the front axle and delivers 626 horsepower at 6,500 rpm. The maximum torque of 780Nm feels spectacular as the car surges forward toward the horizon, it is available from 3,250rpm and remains at this level up to 5,000rpm.
The astounding power and torque produced by the engine is enough to catapult the SLR from standstill to 100km/h in a very brick 3.8 seconds, although is has been reported in some tests that the car could accelerate even faster than this official figure. The SLR reaches the 200km/h mark after a stunning 10.6 seconds and the 300 km/h is hit in 28.8 seconds. The quarter mile is done within 11.2 seconds and the top speed is at 334km/h.
As you can see from the gallery above, we were lucky enough to test an SLR Roaster, a thrilling experience. This black car that features as todays Photo of The Day by Koen Ursem Photography arguably looks even better that the trademark shade of silver. Which would you prefer? The aggressive black coupe or the boulevard cruising Roadster finished in silver?