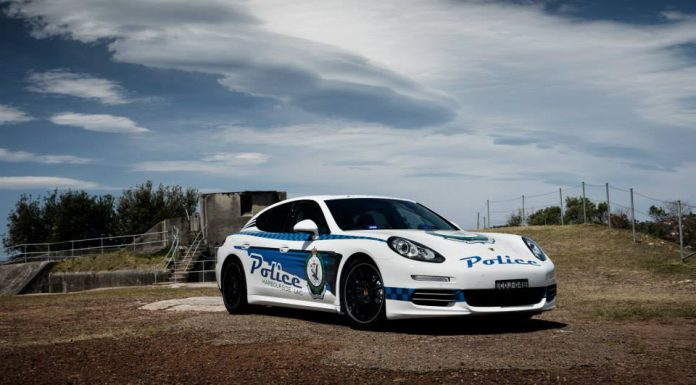 If you happen to live around Sydney, Australia or are visiting the region, then you may be fortunate enough to come across the following Porsche Panamera police car.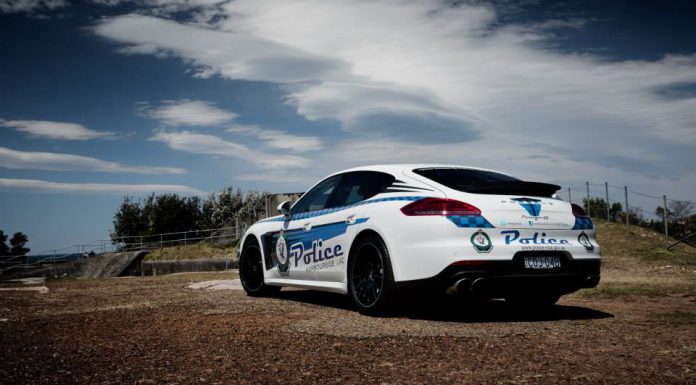 This particular Porsche Panamera was donated by Porsche Cars Australia and while the car only serves as a promotional tool rather than actually being on the beat, it is frequently used during community events and youth programs around the Harbourside LAC region of Sydney.
This car is the recently facelifted mid-range Porsche Panamera 4S. That means that under the hood it is powered by a new 3.0-liter twin-turbocharged V6 engine delivering a total of 420hp and 384lb-ft of torque. Consequently it can reach a top speed of 286km/h (178mph).