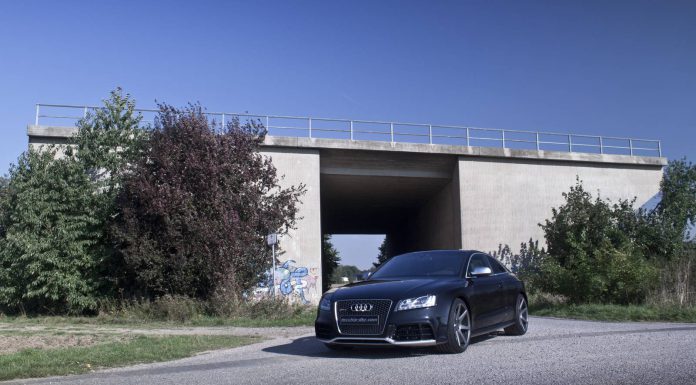 Tuners MCCHIP-DKR have worked their software magic on the Audi RS5 and as a result the car now produces a staggering 600hp. This is a massive improvement over the standard cars 450hp, a handsome figure before being tuned.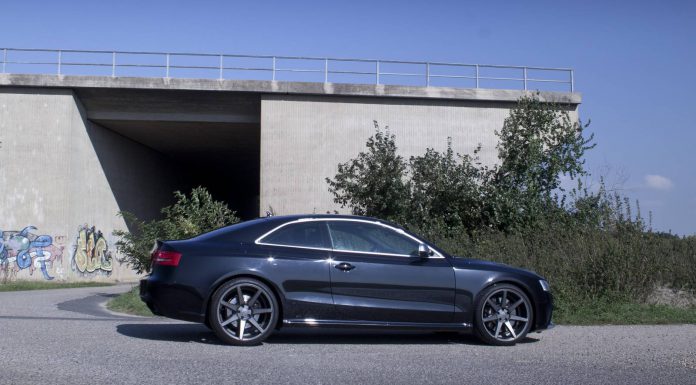 The first stage offered for the RS5 results in an increase in power plus of 100hp and 120 Nm more of torque. This is a reults of the compressor kit including intercooler and software 'Stage 1' for the serial exhaust system and costs €19,999.
Stage 2 delivers additional 130hp and 135 Nm of max.
torque thanks to the compressor kit including intercooler,
sports cats and 'Stage 2' software. The price for this stage is of €23,999.
Stage 3 leads to the optimum performance package. In addition to the stage 2
kit, the stage 3 kit, besides the software the compressor
ratio is being changed, is an enhancement of the manifold pressure.
In the result are nearly 150hp and 160 Nm of performance plus. This ultimate
power plus demands €26,999.