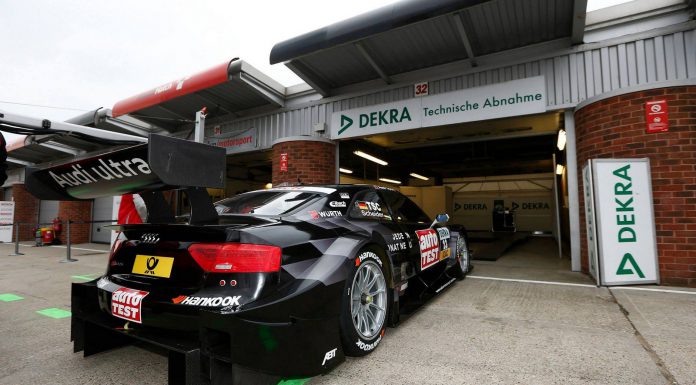 This is undoubtedly Audi's year of great success in Motorsports, in DTM they managed to end an early winning streak from BMW when the season began and even before the season ended, Audi driver Mike Rockenfeller took the championship title at the ninth round in Zandvoort. Audi is now looking to end the season in style by scooping the manufacturer's and team championships come the season finale in Hockenheim this weekend.
Fans should expect a thrilling experience from all Audi teams, especially those that are fighting for the aforementioned championship titles. Currently, Audi comfortably leads in points in the teams category, it has 325 points ahead of stable mate BMW which has 317 points while Mercedes comes third with 239 points.
When it comes to the teams, Audi Sport Team Phoenix of Mike Rockenfeller and Miguel Molina lead with 151 points followed closely by BMW Team RBM of Joey Hand and Augusto Farfus with 148 points. That will be a promising category to watch out for but again, Audi seems to have it all figured out!
Hockenheim is not only a favorite track to all DTM drivers but also a spot where Audi is familiar with victories. Mattias Ekström, Jamie Green and Timo Scheider have achieved victories on this circuit. The 4.574-kilometre track is loved due to its mixture of fast turns and slow sections. The straight allows the drivers to use the Drag Reduction System that allows the drivers to reduce the rear wing angle.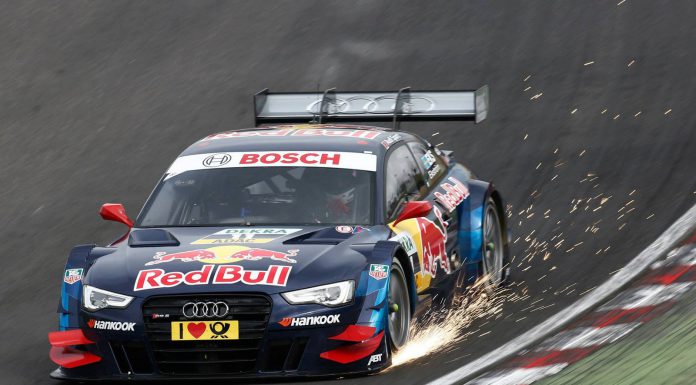 Quotes by the officials
Dieter Gass (Head of DTM): "Following the early title win with Mike Rockenfeller we're travelling to the finale with high motivation. The event will still be about clinching the team and manufacturers' Championship titles. In both classifications, we've put ourselves in a good position through strong team performances in the past races. I'm sure that we'll be making a more solid showing than we did at the opening event about half a year ago."
Hans-Jürgen Abt (Team Director Audi Sport Team Abt Sportsline): "Backed by a title, you obviously travel to the finale feeling basically relaxed. Still, our squad has got some high aims left at Hockenheim. We want to show what we're capable of and close the season with a victory. Hockenheim has often been a good track for us in the past and our four drivers are more motivated than ever."
Ernst Moser (Team Director Audi Sport Team Phoenix): "With Mike's (Rockenfeller) title, we've clinched the first stage win. Obviously, we're going to leave no stone unturned to bring home the lead in the team standings as well. That's our big aim for the finale."
Arno Zensen (Team Director Audi Sport Team Rosberg): "Audi has pocketed the driver's title, so we can travel to Hockenheim a bit more relaxed. To close the season, we'd like to set another exclamation mark at our home race."