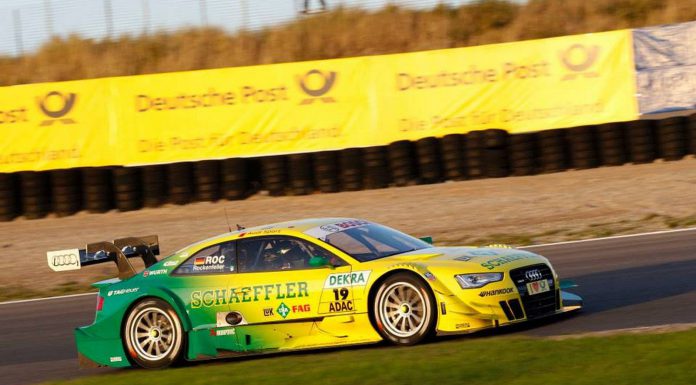 Mike Rockenfeller has been crowned 2013 DTM Champion ahead of the final round at Hockenheim during the 9th round at the Circuit Park Zandvoort today. Just like the predictions from the qualifying session yesterday, BMW had a slim chance with driver Augusto Farfus who won the race, his points however were out-shined by Rockenfeller who managed to finish second in the race.
Rockenfeller had been leading in the standings and it was his destiny to win the title this year, this came after title defender Bruno Spengler suffered a few penalties in the past races pushing him away from the top each time, it also gave Farfus a clear run for the title in a bid to allow BMW clinch it for a second time in a row. Thankfully, Rockenfeller did not choke today but maintained a steady run which saw him finish second and gather up more points to get to 142, Farfus finished with 116 points.
Farfus led the entire race and only losing the lead during pittings, Rockenfeller had at one time dropped to the 10th position after pitting to change into standard tires but climbed to the top once more. Together with Farfus they managed to stick in the top 3 with a margin of less than 1 minute separating them.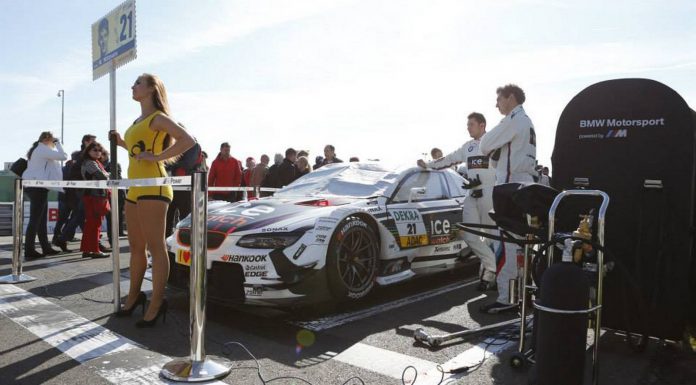 The final round in Hockenheim will not change anything as no one can gather up enough points from one race to beat those of Rockenfeller. Christian Vietoris of Mercedes AMG finished third in points thanks to his past performance but was unable to get a podium finish today, the third spot in the podium was taken by Timo Scheider (Audi) who scored his best result of the season.
In Team standings, Audi Team Phoenix of Rockenfeller leads with 151 points followed by BMW Team RBM of Farfus with 148 points and third in place is STIHL / AMG Mercedes of Vietoris with 141 points.