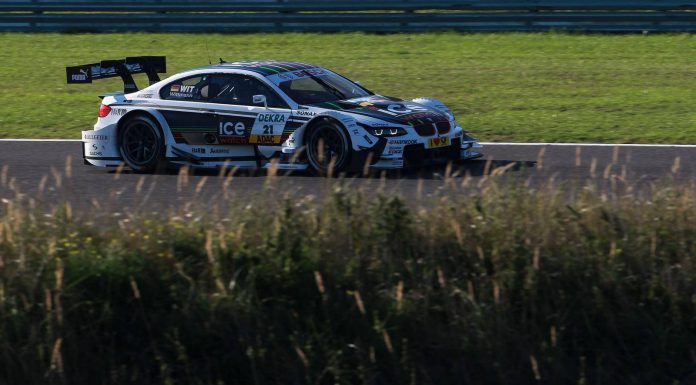 It will be one of those tough races for the DTM tomorrow. The race could be a title decider and there can only be one winner and many losers. This is DTM, anything can happen, and it will come down to the wire tomorrow.
The ninth round of the 2013 season kicked off this weekend at Circuit Park Zandvoort with the qualifying session taking place today. Surprisingly, none of the top dogs managed to claim pole for tomorrow's main race. It was Marco Wittmann of BMW who won the final heat and will start at pole position tomorrow. This is his debut season and today was his first time in his career to claim pole position.
Wittmann could not hide his joy, "That is unbelievable, I really did not expect this. My maiden pole is something very special and with the front row, we have achieved a fabulous team result"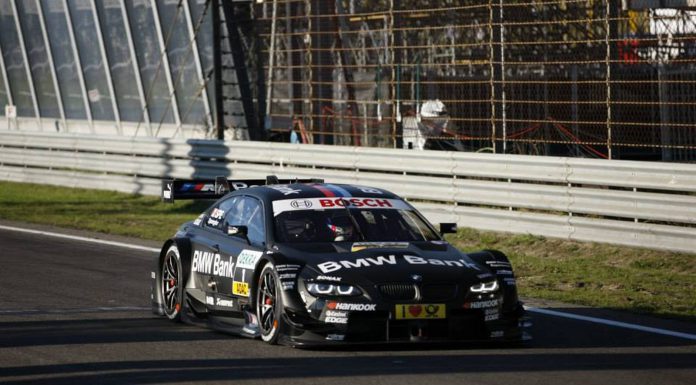 Meanwhile, the two top contestants for this year's title- Augusto Farfus who is second in the drivers' standings with 91 points finished second, another win for BMW while title defender Mike Rockenfeller who is leading in the drivers' standings with 124 points finished third in his Audi RS5. This is how it's going to be, if Farfus wins tomorrow, Rockenfeller has one more chance in winning this title at Hockenheim, the final round; but if Rockenfeller finishes first then he will take the title home.
The following are situations that would lead to Rockenfeller winning the title tomorrow:
– he wins or finishes second.
– Farfus comes second and he finishes at least fourth.
– Farfus comes third and he finishes at least sixth.
– Farfus comes fourth and he finishes at least seventh.
– Farfus comes fifth and he finishes at least eighth.
– Farfus comes sixth and he finishes at least tenth.
– Farfus comes seventh at best.
The ninth DTM season round will cover 44 laps and 189.508 kilometres and starts on Sunday at 13.30 hrs. ARD is broadcasting live from 13.15 hrs.