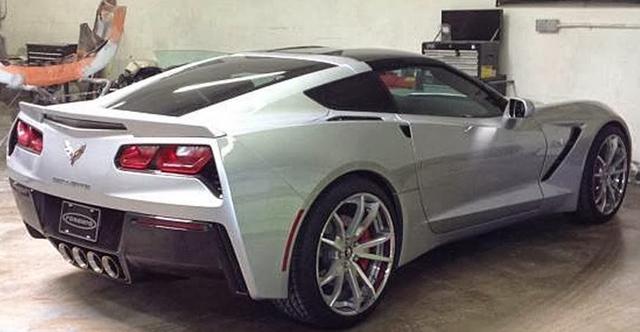 With Vivid Racing currently preparing a unique 2013 SRT Viper for the upcoming SEMA 2013 show, the latest iteration of another American classic is being customised for the show. This time it's the 2014 Chevrolet Corvette Stingray receiving some thorough modifications from TS Designs.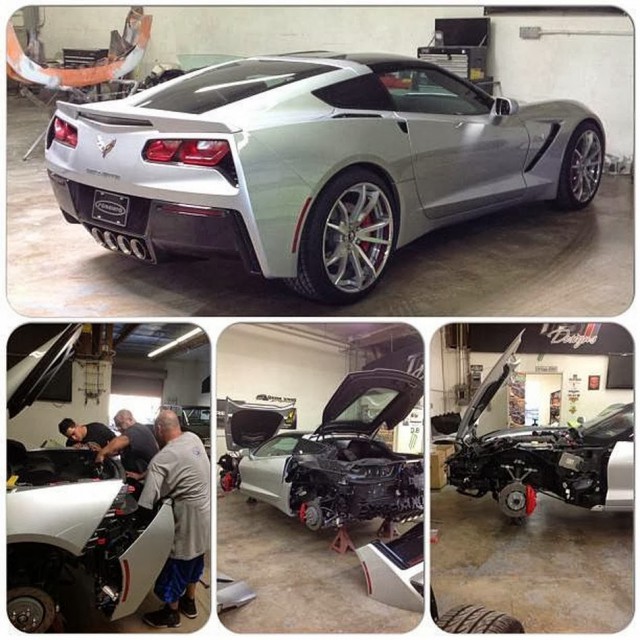 Work on the Corvette Stingray by TS Designs has only recently commenced, but it promises to be quite an insane transformation with the car set to receive a unique widebody kit. While no other changes are known at this stage, the car has already received a nice set of aftermarket alloy wheels.
As a reminder, the standard 2014 Chevrolet Corvette Stingray is the most powerful base Chevrolet Corvette ever produced, with an estimated 450hp being produced for its new generation LT1 GM V8 engine. As a result, the new car surpasses the previous generation base C6 substantially in every performance aspect and is able to launch to 100km/h in under four seconds, pull over 1G when cornering and is able to stop from 100km/h in a similar time to the Z06 Corvette.
To top of the impressive engine powering the brand new Corvette, it also makes use of a seven-speed TREMEC manual transmission with Active Rev Matching. As its name suggests, the Active Rev Matching helps the driver perform the perfect up-shifts and own-shifts no matter their experience level.