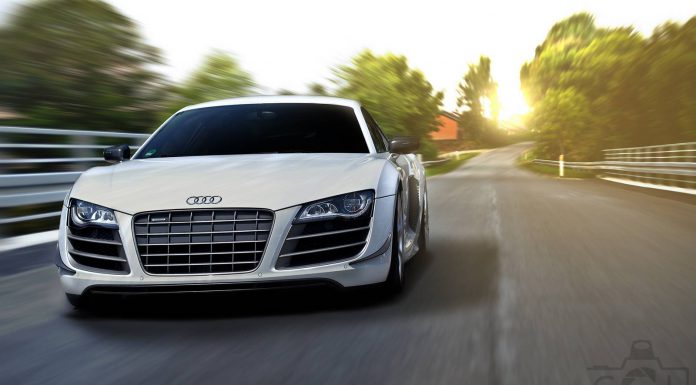 With Audi hard at work creating the next-generation Audi R8 for 2015, the outgoing Audi R8 GT along with its Spyder sibling top out the current range not just in terms of performance but also in their aggressiveness.
Initially released in 2010, the Audi R8 GT coupe is limited to just 333 units worldwide and weighs an impressive 100kg less than the standard Audi R8 V10. Peak power was then lifted to a Gallardo LP560-4 equalling 552hp thus making for a 0-100km/h sprint in just 3.6 seconds and a top speed of 320km/h.
Our latest Photo Of The Day clearly features a white Audi R8 GT and comes courtesy of CCL Photography!