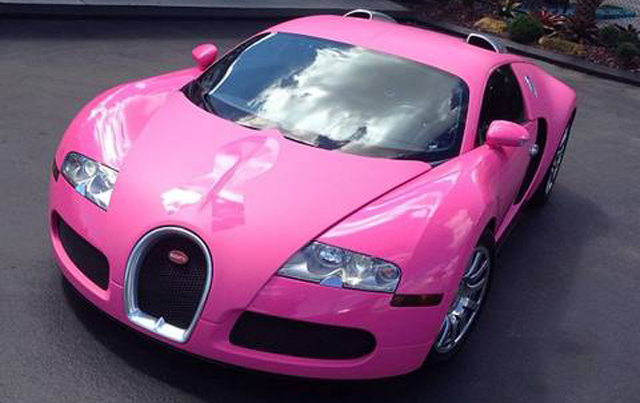 You may recall that American rapper Flo Rida recently wrapped (pardon the pun) his Bugatti Veyron in gold foil and had some rather controversial gold wheels fitted. This same car was previously wrapped in a much more, in our opinion, tasteful chrome and black wrap.
The Veyron, originally white, has been wrapped yet again, this time to raise awareness for a very worthy cause. The now bright pink car has been coloured so as Flo Rida's contribution to this months global Breast Cancer Awareness Campaign, a very nobel act indeed.
Recently H.R Owen and Lamborghini in the UK did their part when they plasti-dipped a Lamborghini Aventador Roadster in pink and had Richard Hammond bring a young girls dream, to ride in a pink Lamborghini, come true with the help of children's charity Rays of Sunshine and Yiannimize Refined vehicle wrapping.