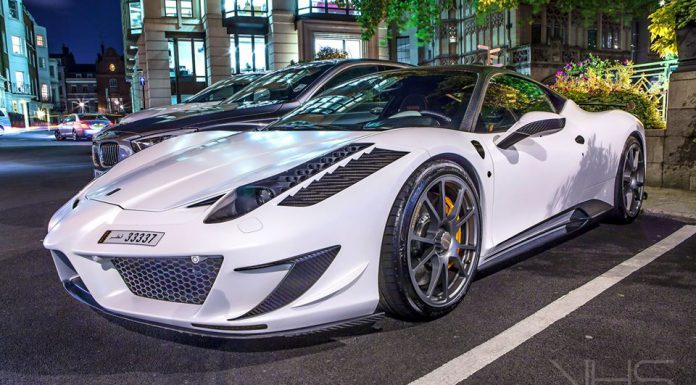 London buzzes with the sounds of supercars and it has become a normal phenomenon around Knightsbridge, such to the extent where residents and visitors no longer bat an eyelid. There are a few cars however, that stand out. Those that have been tuned and make some of the most outrageous and angry sounds you could ever imagine!
[youtube]http://youtu.be/vp-tEhUuDrk[/youtube]
Hamann, FAB Design and Mansory are just a few of the companies that make these already extreme cars incredibly powerful and loud, even altering the looks of them to make them the attention seekers that they are.
The star of the video is the Mansory Siracusa, a limited edition take on the spectacular Ferrari 458 Italia. The eye-catcher of the Siracusa's front section is the striking apron with its optimised air inlets for better ventilation. In combination with the new bonnet, Mansory does not only achieve an aggressive look, but generates also additional downforce. It's styling is very controversial. Do you like it?
The video above will give you an idea of noise these cars produce even at idle, so turn up the volume and enjoy!