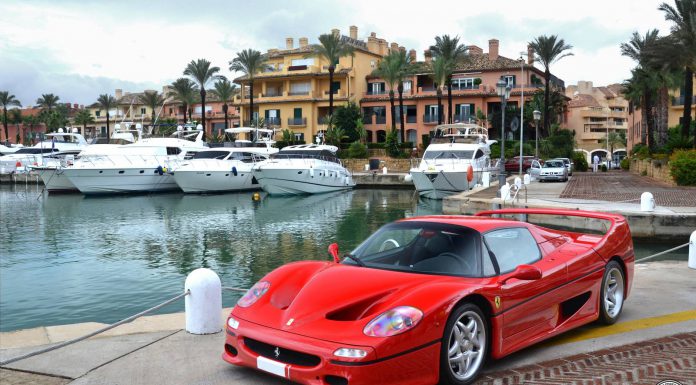 The Ferrari F50: a mid-engined, special-edition, range-topping supercar built by Ferrari. The F50 was introduced in 1995 and followed the F40 to become the Italian marques flagship model. The car is a two door, two seat convertible with a removable hardtop. It has a 4.7-liter naturally aspirated 60-valve V12 engine that was developed from the 3.5 L V12 used in the 1992 Ferrari Formula One car. Being a limited edition, only 349 cars were made. The last F50 was produced in Maranello, Italy in July 1997 and has been chased by collectors and enthusiasts alike ever since.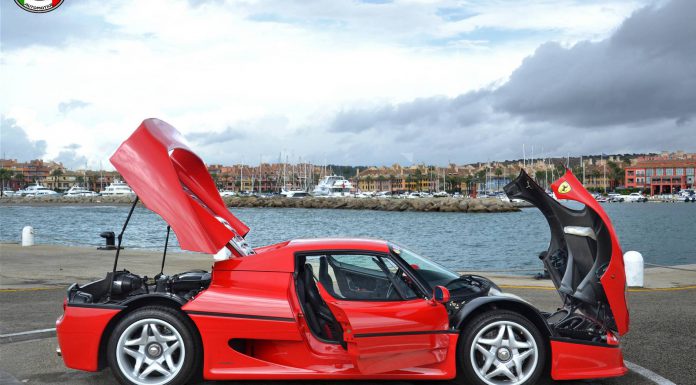 The combination of the massive 513hp and 1,020kg weight meant that this 21-year-old can will fly to 100km/h in a stunning 3.7 seconds, a spectacular time consider the age of this car. The topspeed of this F50 is also staggering, 312km/h, at that speed this carbon bodied F50 must really test the driver's bravery!
This beautiful car that has become a legend was photographed in Spain. Values of the F50 currently hovering around the $850k. Interested in one? We found a 1995 model for sale.