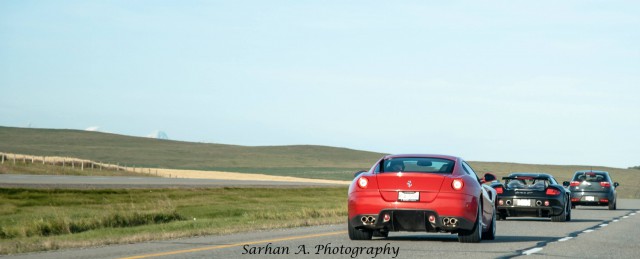 Last weekend we were invited along on a group drive from Calgary, Alberta, Canada, to the Rocky Mountain ski resort of Mt. Norquay. With the weather getting colder and the trees losing their leaves, it was the final big drive of the season for these driving enthusiasts.
With an assortment of supercars ranging from a Ferrari 599 GTB to a Porsche 356, our group was incredibly varied. But the goal of the drive was to have fun and for everyone to enjoy their cars on a mountain drive one more time before putting the cars to bed for the winter.
Our friend, Sarhan A. Photography, was also present on the drive. He captured a stunning array of images as the cars entered the mountains and traversed up the mountain switchbacks to the ski resort.
We also had the opportunity to place a few of our cameras on various Porsche's and Ferrari's on the drive as well as the supercharged Acura NSX that we were driving for the day. Here's the video of our driving experience:
[youtube]http://www.youtube.com/watch?v=wTqN9o-J9cc[/youtube]