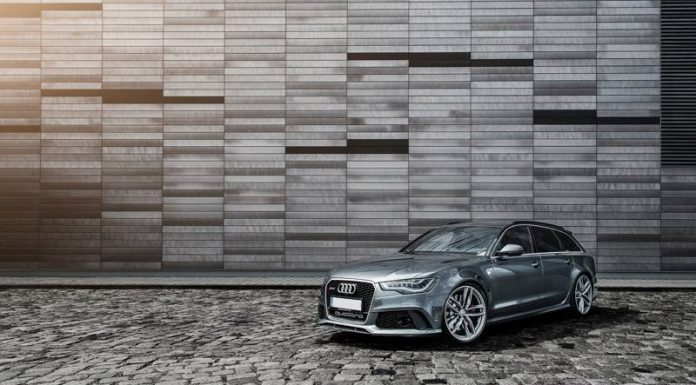 Previous generation Audi RS6's have seen many high horsepower, high quality tuning projects. We suspect the brand new Audi RS6 will be no different. While we wait for the engineers to devise these new tuning projects, we have the advantage of seeing a wide variety of different aerodynamic upgrades which could potentially house one of those aforesaid monsters. The latest is from Neidfaktor Hamburg.
The package focuses on creating a higher quality series of subtle updates. Materials used for the new parts are exclusively carbon fiber, leather and Alcantara. On the outside, only a matte carbon finish was used on exterior components. As part of the build, the entire interior was stripped of dash and materials.
The photos don't do the project justice. Just about the only remaining factory trim is the leather of the seats. The entire interior gets an Alcantara treatment. Between the Alcantara (which even surrounds the rear view mirror!) sits glossy carbon fibre trim pieces fitted to the steering wheel, the central console, the door trim and the door jambs.
On the outside of the car, Neidfaktor Hamburg have fitted a matte carbon fibre diffuser together with a set of carbon fibre tailpipes. The roof rails have also been replaced with a set of carbon fibre units, as have the side mirrors. The rear spoiler is also finished in lightweight carbon fibre with front mesh and air ducts completing the exterior kit.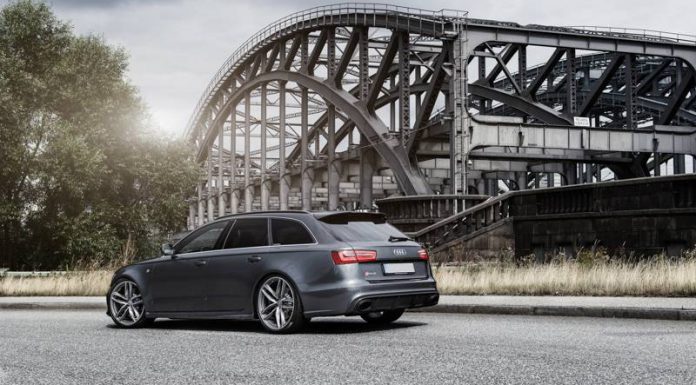 Its fair to say that this particular Audi RS6 may well be the most sorted of all the world's RS6's! We're told that Neidfaktor Hamburg can offer the same setup for most current Audi RS models. There is obviously a price to pay and the conversion undoubtedly takes quite a while. However, if you are after a discreet, high quality finishing touch for your RS6, perhaps Neidfaktor Hamburg is a good starting place!
To finish the look, Neidfaktor Hamburg fit an illuminated Quattro badge into the front grille of the Audi RS6 Avant.