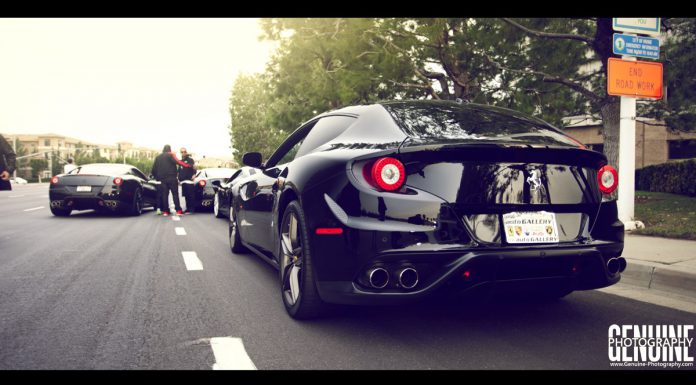 Think Ferrari and you think red. The traditional Rosso (red) and Giallo (yellow) seem to be becoming less and less popular recently on Ferrari's as the fashion of late is leading us to see more and more Bianco (white) and Nero (black) cars.
Todays Photo of The Day is an example of just how good black Ferrari's look. The questionable FF even looks sublime in Nero an joined by two stunning 599's creating a trio of cars fit for the Mafia! The group look menacing and we hope to see more Nero Ferrari's as we expect the F12 Berlinetta and LaFerrari hypercar would look superb in black!
This great photo was captured in the USA by Genuine Photography!