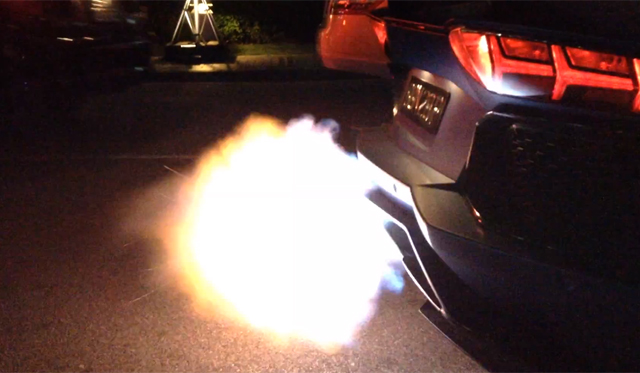 The Novitec Torado Lamborghini Aventador is certainly one of the most impressive supercar transformations performed by the Novitec Group. Their interpretation of the Aventador was launched alongside the Novitec Torado brand which will focus on tuning Lamborghinis just like Novitec Rosso does for Ferrari and Novitec Tridente does for Maserati.
[youtube]http://www.youtube.com/watch?v=MheSRMNZ6Xk[/youtube]
Separating the Novitec Torado Lamborghini Aventador from the standard car is its dramatically redesigned exterior as well as its heavily upgraded engine. In fact, the Novitec Torado Lamborghini Aventador features two superchargers lifting horsepower all the way from 692hp to 969hp! Alongside these dual superchargers is a new sports exhaust system, electronic sound management system and coilover suspension kit.
Up until this point, we'd only seen the Novitec Torado Lamborghini Aventador in still images. However, a new video has emerged of the car ferociously spitting flames at night with absolutely no lose in sound despite the forced induction!
Other important features of the Novitec Torado Aventador are the new rear wing, available in two sizes, to help increase downforce on the rear axle. Novitec Torado also fit a new diffuser which can be expanded into a double diffuser. For air flow, there are larger air intakes and outlets for the hood that work hand in hand with the new air vents in the rear. Last is the new trunk lid with integrated air ducts.