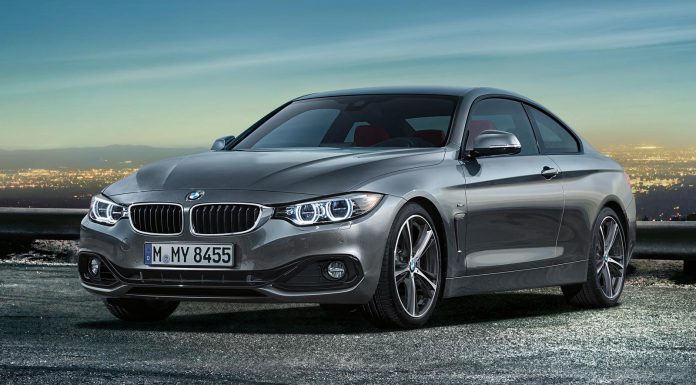 Following the release of the 2014 BMW 4-Series Coupe a few months ago, the successor to the 3-Series Coupe has received a host of new engine and drivetrain options.
Most significantly, the 2014 BMW 4-Series will soon be available (November 2013) with the BMW's xDrive all-wheel drive system for the BMW 420i and BMW 430d models. Meanwhile, the 2014 BMW 435d will receive the all-wheel drive system as standard. While speaking about the BMW 435d, it's predicted to be the range-topping 4-Series, besides the M4, thanks to its 309hp, twin-turbocharged six-cylinder in-line diesel engine mated to an 8-speed automatic transmission.
In addition to these new drivetrains, the 2014 BMW 4-Series can now be specced with a new Modern Line trim setup featuring 'Oyster' colored leather seats, instrument panel and roof liner. Other new features include lightweight alloy wheels, satin aluminium accents, a leather sports steering wheel and colored ambient lighting.