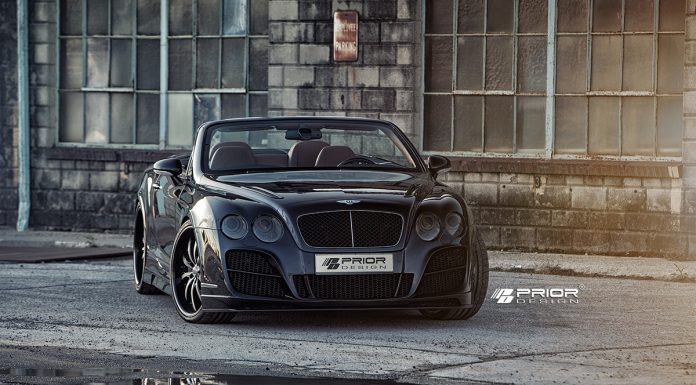 A host of new images have just been released of the outlandish Prior Design aerodynamic bodykit for the Bentley Continental GT and Bentley Continental GTC.
First released a couple of years ago, the Bentley Continental GT/GTC PD Aerodynamic Kit receives a new bumper with integrated carbon fiber bottom lip. Prior-Design also equipped the huge Bentley hood with two air inlets that evacuate used hot air from the engine bay. Another new addition is the massive sports grille with two carbon fiber air outlets on top.
A set of traditional side sills make the lateral silhouette look longer and lower. The tuners then provide a new bumper with integrated diffuser for the rear. Next, a stainless steel sports exhaust system was cleanly integrated into the tail.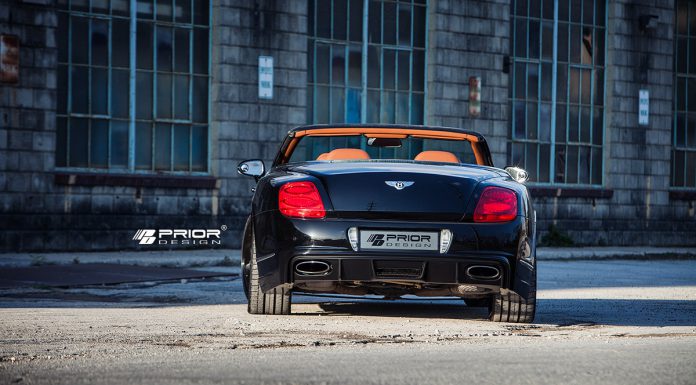 The interior of the Bentley Continental GT, which is rather dignified by default, was also changed. All wooden accents had to make way for their carbon fiber counterparts, additionally emphasising the sporty look.
While not as insane as their Audi R8 kit, Prior Design certainly out did themselves with this upgrade!