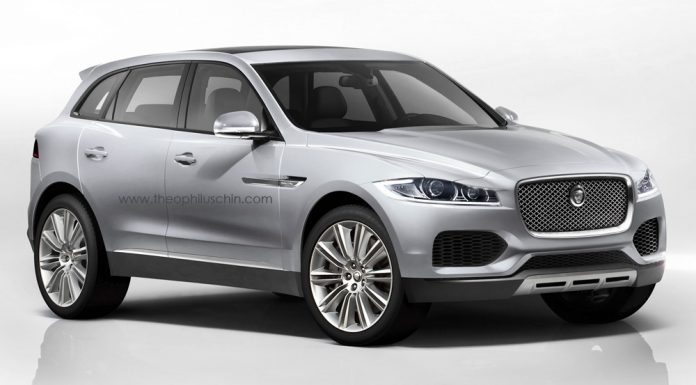 It's inevitable that the recently released Jaguar C-X17 Sports Crossover Concept will look almost identical when it hits the production line soon. However, some minor interior and exterior modifications will inevitably take place.
In order to give us a good idea of how the production-ready Jaguar SUV will look, Theophilus Chin has put together the following renderings. His design incorporates smaller wheels, greater ride height, slightly enlarged headlights and taillights, a simpler rear diffuser, new Jaguar wing mirrors, production seats and a re-angled rear hatch. We wouldn't be at all surprised if the real car turns out to look like this.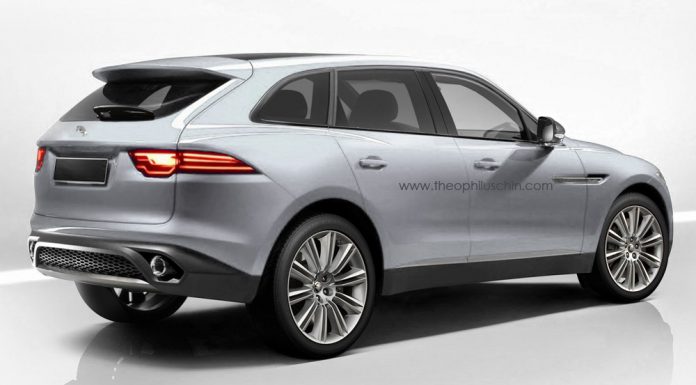 From the rear, the Jaguar C-X17 Sports Crossover Concept features taillights similar to the stunning Jaguar F-Type sports car albeit with much sharper and prominent angles. In addition to previewing the styling of the eventual productions-spec Jaguar SUV, the design also provides a more general look at the new range of smaller Jaguars. Included in that new range will be the smaller Jaguar XS sedan.
While the design of the Jaguar C-X17 Sports Crossover Concept is extremely impressive and sleek, the real action comes underneath the bodywork. Previewed on the new C-X17 is an all-new aluminium monocoque which is set to "underpin the entire innovative future of the Jaguar brand". Dubbed the IQ[AI] platform translating into "intelligent aluminium architecture", the monocoque is extremely scalable meaning it can be modified for various different Jaguar models in the coming years.