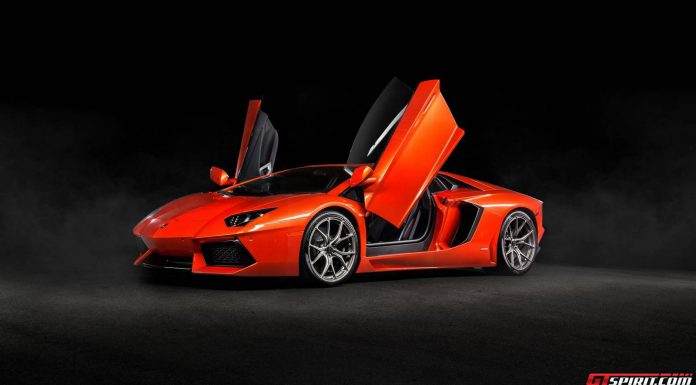 We reported the news of tuning company Vorsteiner announcing their Dry Carbon Fiber Package for the Lamborghini Aventador and now they have revealed the finished product, a very impressive package indeed. In typical Vorsteiner style, their bodykit is named the Aventador-V featuring a selection of revised body panels and brand new aftermarket wheels.
The company have worked extensively on the car and produced a front center splitter, front grill frames, side vent trim and a front hood trim, all of which are crafted from carbon fiber. Lamborghini provide a very limited selection of wheels for their car and Vorsteiner have picked up on this offering very desirable forged 1-piece monoblock wheels.
Elsewhere they have also developed an F1 evolution exhaust system to further enhance the Aventadors V12 howl. The very subtle Carbon parts really add to the sharp image of the Aventador, the weave suiting the car, especially in bright paint colors, very well as do the VSE-003 wheels. This package offers a much more subtle look compare to other body kits that are also offered on the market which seem to not be as tasteful as the Vorsteiner Dry Carbon Fiber Package.