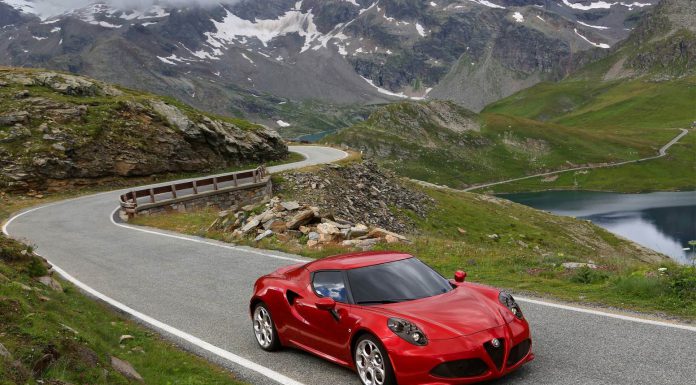 The final specs of the Alfa Romeo 4C have finally been revealed by the Italian marque and these are the headline figures. The 4C weighs 895kg (dry weight), its 236bhp turbocharged 1750cc engine enables the 4C to go from 0-60 in less than 4.5sec and continue onto a very respectable 160mph top speed.
Alfa insist that the figures are not what you should be focusing on but instead the compelling driving experience that it a result of the raspy exhaust note, staggeringly low curb weight and high power to weight ratio.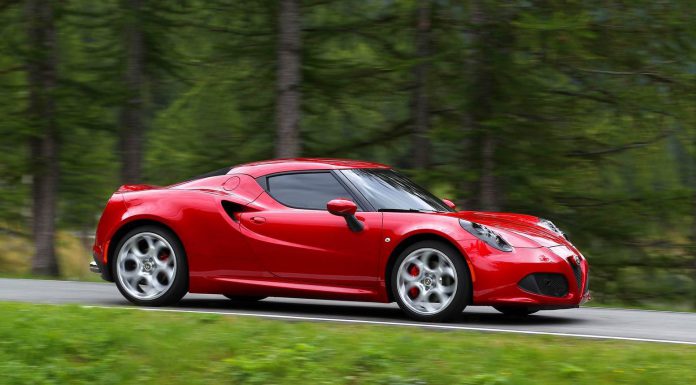 This lightweight construction has been achieved largely thanks to its carbon-fiber tub (that weight just an unbelievable 65kg), along with several other key areas of weight saving including an aluminium engine block.
As with Alfa's of late, the DNA (Dynamic, Normal, All-Weather) drive selector is back but with an addition R for Race mode which adjusts the operational parameters of the engine, transmission, ESC and electronic Q2 differential depending on the driver's requirements.
So it seems all is well and this is a real purists car, light weight, good power to weight ration and rear wheel drive, however there is one area that may not be to everyone's liking. As with the latest Porsche GT3 and other 'drivers cars' it is not available with a manual transmission which may disappoint potential clients, however we think that Alfa would have been sure to build the best TCT dry twin clutch transmission possible to avoid criticism and be one that adds to the driving experience rather than detract from it.
We are eagerly anticipating the opportunity to drive the 4C. Alfa announced that the car will be on sale in October priced from £45,000 and will be limited to 3,500 examples that will start to be delivered early next year. Alfa hopes to build 1,000 cars a year.