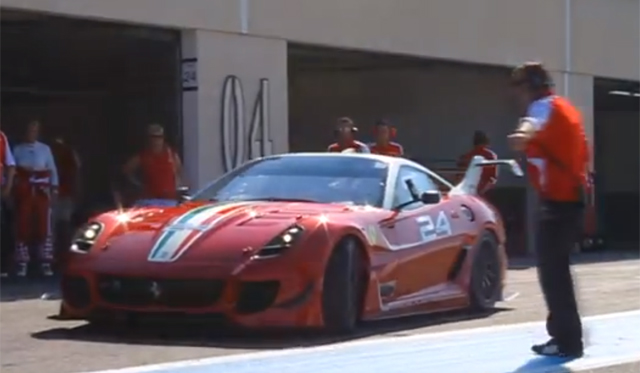 Ever wondered what it'd be like to ride shotgun in the insane Ferrari 599XX Evoluzione? Well, wonder no more, as Tomedelic1 on YouTube recently had that very chance at Circuit Paul Ricard in France!
As the following seven minute video shows, the Ferrari 599XX Evoluzione is one insane racing car with the sound alone more than enough to wake the dead. Add to that the insane acceleration and braking capabilities, and you have one of the fastest cars to ever lap the Nurburgring!
[youtube]http://www.youtube.com/watch?v=_wjKkvrIlug[/youtube]
As a reminder, the Ferrari 599XX Evoluzione is an uprated version of the already impressive 599XX. The adoption of side exhausts allowed the engineers to increase engine power by 20hp to 750hp again at 9,000rpm, while maximum torque has been increased to 700Nm. When combined with a final gear ratio that's slightly shorter to improve acceleration on technical, medium- to high-speed tracks, the result is that the car laps Fiorano in just 1'15″.