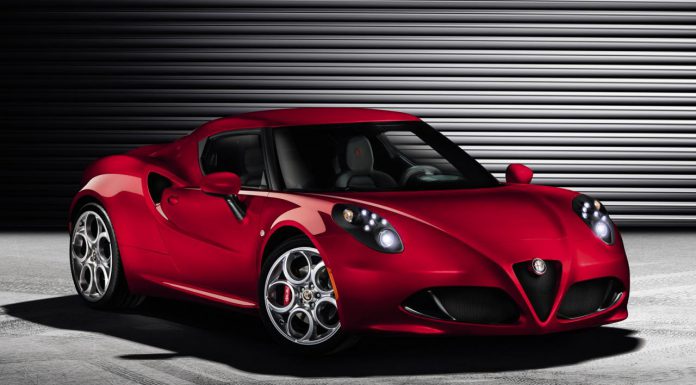 Not long after it was revealed that the production-ready 2014 Alfa Romeo 4C would tip the scales at just 895kg, it's been revealed that U.S. owners will have to lug around an extra 220 pounds.
While speaking with Automotive News Europe, Fiat's European product development head, Mauro Pierallini said "[Alfa Romeo] had to respect different regulations. The car is about 100kg heavier because we had to add some aluminium inserts in the carbon fiber chassis. The U.S. crash test requires a different structure to absorb different impact forces. We also had to comply with rules covering the gasoline tank, the fuel lines and emissions."
Alfa Romeo 4C Launch Edition

Consequently, the U.S. spec Alfa Romeo 4C will tip the scales at 995kg. With that being said, if Alfa Romeo had initially revealed the all Alfa Romeo 4Cs would weigh less than 1000kg, we would have been thoroughly impressed as it's still significantly less than the Porsche Boxster and Porsche Cayman weigh.
Pierallini then revealed the reason why production of the Alfa Romeo $C will be limited to just 3,500 units annually. He said, "The carbon fiber chassis is our production bottleneck. This is the maximum that our supplier, Adler Plastic, can build. Otherwise, we would need to double the investment. We chose to use the traditional handcrafted 'pre-preg' process because it is the best. We are building the 4C in Maserati's plant in Modena. One of the 4C's distinctive traits is that it is a unique product, like a hand-made Italian shoe."
[Via Automotive New Europe]